Pebbles sand production and washing plant in Philippines,150 t/h
The Philippines is located in the southeastern part of Asia, south, and southwest across the Sulawesi Sea, the Balabac Strait is bordered by Indonesia and Malaysia, the west is south of the China Sea, and the east is the Pacific Ocean. The terrain of the Philippine Islands is mostly mountainous, accounting for more than 3/4 of the total area. There are more than 20 kinds of mineral resources in the Philippines, including copper, gold, silver, iron, chromium, and nickel.
Sand washing production line requirements
Processing materials: pebbles
Capacity: 150 tons / hour
Discharge size: 0-5-10mm 10-15mm
Application: railways, highways, construction, and other fields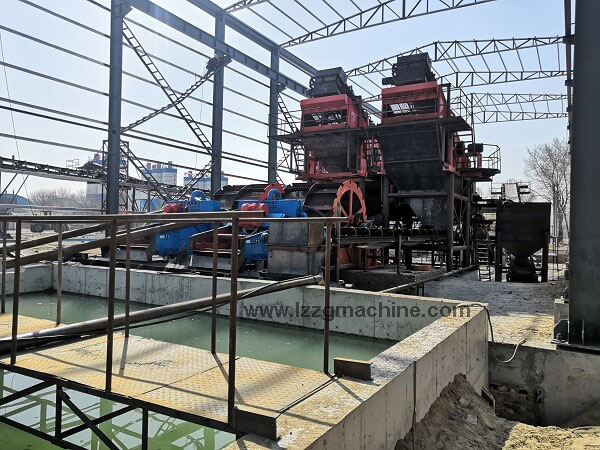 Before configuring the gravel production line, it is necessary to clarify the properties of the material to be treated, such as hardness and size. According to the broken materials, production requirements, and requirements for the size of the finished product consider what kind of crusher and sand making machine to configure. In addition to satisfying the output, the selection of the crushing and sand making equipment should also consider the size of the feed inlet to prevent the material from entering.
The production line is designed by our company according to the needs of users in the Philippines. It includes jaw crusher, cone crusher, XSD sand washer, spiral sand washer, vibrating screen, fine sand recycling machine, and belt conveyor. This production line mainly processes bluestone, which provides high-quality gravel aggregate for a concrete mixing plant and railway construction. This production line from China is continuously contributing to the development of the Philippines.
Advantages of cobblestone sand:
The main component of pebbles is silica, which has the advantages of non-toxic, odorless and strong corrosion resistance. It is hard and strong in pressure resistance. It is the main material for the production of artificial sandstone and green building material.