The types of aggregate vibrating screens include linear vibrating screens, multi-layer vibrating screens, circular vibrating screens, etc. Vibrating screen manufacturers are selling direct sales, allowing customers to spend less money and buy satisfactory products. [Consultation price]
Linear vibrating screen
Linear motion vibrating screen and linear screen are rectangular vibrating screening machines designed for large granular materials or coarse-grained powder materials. They are mainly used for the production process of products with large processing capacity and high added value of products, and high cost performance.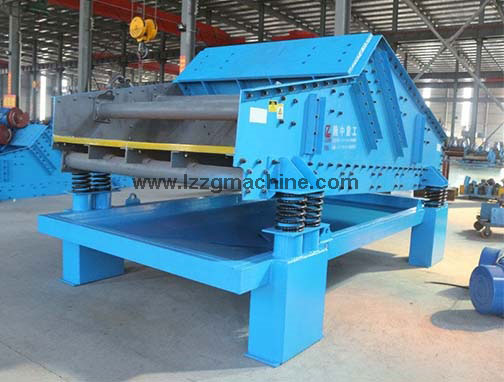 The multi-layer linear vibrating screen uses the vibrating motor as the excitation source. The vibrating force of the vibrating motor causes the material to be thrown up on the screen surface, and the jump forward linear motion to match the screen to achieve the purpose of screening. Screen or filter any material at 0.074-5mm. The maximum feed size is recommended to be no more than 10mm, and the single-hour throughput is generally not more than 15-20 tons of material screening.
It is often used in the screening, de-mixing and grading of small-grain dry powdery or granular materials such as abrasives, building materials, chemicals, food, food, pharmaceuticals, engineering plastics, carbon, carbon black, metallurgy, and chemical fertilizers.
Circular vibrating screen
In recent years, the development of mining vibration equipment has been very rapid, and a aggregate vibrating screen has been widely used in stone yards. Its running trajectory is approximately circular, and we can also call it a circular vibrating screen. The sandstone vibrating screen can be used in a single layer or in multiple layers to screen different sizes of granular and small solid materials. It can be said to be specially designed around the work of the stone yard and the concentrator.
When the aggregate vibrating screen is working, the vibrator placed on the side plate of the screen box relies on the cylindrical eccentric shaft exciter and the partial block to convert the amplitude, and the eccentric block of the exciter starts to rotate at a high speed through the V-belt. When a large centrifugal force is emitted, the screen box can perform a circular motion of a certain amplitude, and the impact force is transmitted to the material inclined on the screen surface to continuously generate a throwing motion. When the material falls on the screen surface, it is smaller than the sieve hole. The granules are sifted through the screen so that grading can be achieved.