Peru sand washing plant 100 tons per hour
This set of sand washing plant is manufactured for a sand making plant in Peru. The output capacity is 100 tons per hour, and the sand washing plant is used for ore sand washing. Low cost, less equipment wear, durability, low water consumption, low noise during operation, and meet national environmental protection production requirements. On the other hand, the structure of the sand washer is relatively simple.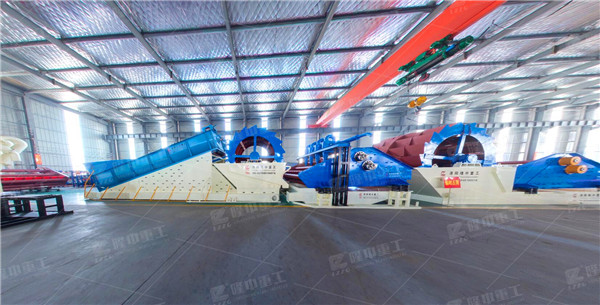 The impeller transmission bearing device of the equipment is isolated from the water-receiving material, which prevents the bearing from being damaged due to water immersion and pollutants. Therefore, it can be applied to various working environments and has a good Layout design, good sealing.
Machinery shipped this time: round vibrating screen, wheel sand washer, spiral sand washer, dewatering screen, fine sand recycling machine, etc.
This set of sand production plant:
[Production capacity] 50-200t / h
[Finished product size] 0-5mm
[Composition equipment]: Vibrating feeder, jaw crusher, sand making machine, vibrating screen, sand washing machine, belt conveyor, etc.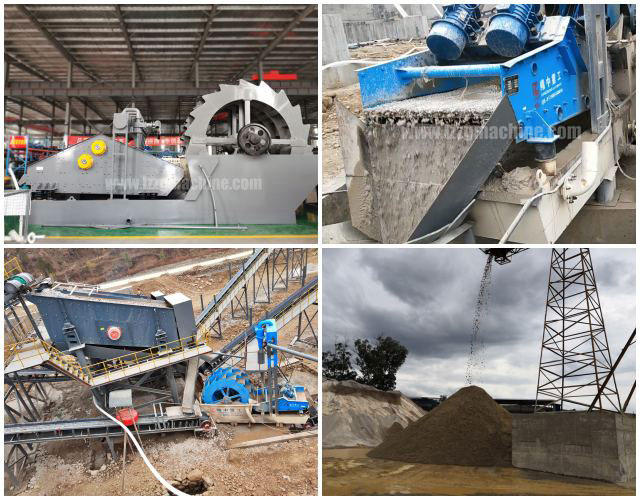 Sand-making production line process
The materials from the sand making machine are returned to the vibrating screen and re-screened. The screened sand is filled with the sand required by the main machine and washed into the sand-washing machine. The sand and stone mixture that is dissatisfied with the main requirements is sent to the sand making machine to be crushed again. This production line finally forms 2 closed and closed circuit. According to the needs of users, it can also be configured in various ways.