Coal preparation plant process and equipment for coal washing

March.27,2019
The necessity of coal preparation
Various mineral impurities are mixed in the raw coal mining process. The quality of raw coal is affected by technical equipment and geological conditions. The quality of raw coal is less and less, the meteorite mixed with raw coal is increased, the ash is increased, the content of coal and pulverized coal is increased, and moisture is increased. The coal washer removes impurities from the raw coal, reduces ash and sulfur, improves coal quality, and meets the needs of users. After the coal is washed, the meteorite can be disposed of on site, which can reduce the inefficient transportation and create conditions for the comprehensive utilization of coal gangue.
Coal washing is an indispensable process for deep processing of coal. Coal preparation plant also named coal wash plant. The coal directly mined from the mine is called raw coal. The raw coal is mixed with many impurities during the mining process, and the quality of the coal is different. The coal with small internal ash and large internal ash is mixed. together. Coal washing is an industrial process in which impurities in raw coal are removed or high-quality coal and inferior coal are classified.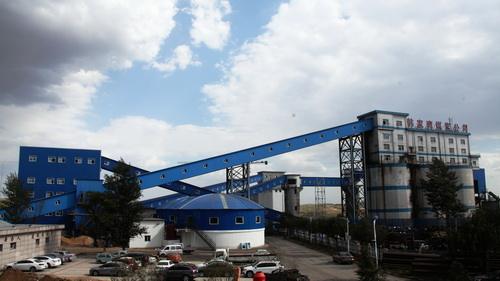 Coal preparation process
Coal wash processing, meteorite processing, material and equipment transportation constitute the mine ground system. The ground coal processing system consists of coal, sieving, crushing, coal preparation, storage and loading. It is the main body of mine ground production.
Screening
The operation of dividing the mixture of different particle sizes into various granules by using a perforated screen surface is called sieving. The machine used for drying is called a sieving machine or a vibrating screen. In coal preparation plants, screening operations are widely used in raw coal preparation and processing. According to different screening methods, it is divided into dry screening and wet screening.
Broken
The crushing operations in the coal preparation plant mainly have the following requirements:
1) Adapt to the requirements of the selected particles; the coal particles that can be processed by the selected machinery have a certain range, and the large pieces exceeding this range must be crushed before being washed; 2) Some coals are quickly caught by coal and vermiculite. Yancoal, in order to select clean coal from it, needs to be broken into smaller particles to separate coal from tantalum coal; 3) to meet the user's particle requirements and to quickly crush the selected product or coal to certain particle size. The material is crushed mainly by mechanical methods, and there are several main methods such as crushing, chopping, breaking, crushing and grinding.
Coal preparation
Using different physical and physical-chemical properties from other materials, mechanically remove impurities in the raw coal in the coal preparation plant and divide it into products of different quality and specifications to meet the needs of different households. The modern coal washing plant is a continuous machining process consisting of many operations.
Storage
Coal storage bin: In order to regulate the imbalance between production, transportation, and sales, and ensure the normal and balanced production of the mine and transportation departments, a coal bin with a certain capacity is set up, and the finished coal is accepted to ensure smooth delivery and finalization. Loading stage.
The invest of a coal wash plant
Generally speaking, medium-sized coal washing plants have a capacity of 450,000 tons to 900,000 tons. The production system (note that the production system) is about 20 yuan/ton of investment in private enterprises. The profit difference is also large, and there are factors such as process flow, coal quality, management, market, etc., but if the scale can be completed, the profit will be profitable. Profit from tons of coal from 50-200 yuan.
Taking a coal washing plant in Indonesia as an example, the coking coal preparation plant with an annual processing capacity of 4 million tons can increase the processing capacity per hour to more than 700 tons, and the power consumption, media consumption, fuel consumption, and water consumption are all reduced. At present, the whole plant consumes 1.42 kg. / ton, flotation fuel consumption 0.67 kg / ton dry slime, water consumption 0.09 cubic meters / ton, electricity consumption 9.32 degrees / ton. In 2017, it imported 1.682 million tons of raw coal, produced 977,000 tons of clean coal products, recovered 59.35% of clean coal and created a profit of 160 million yuan.
Equipment needed for  coal wash processing
The equipment and process of the coal washing plant are related. The three most basic processes of the coal wash plant are the preparation work before the sorting (crushing, screening, grading), the sorting operation, and the processing of the selected products. At the same time, heavy medium coal preparation includes five major processes: coal flow, medium flow, circulating water system, slime water, and clean water. For example The annual selection of 1 million tons of raw coal, the technical process is 50 ~ 0mm raw coal de-sludge, using three-product heavy medium cyclone sorting, coarse coal slurry by TBS sorting, fine coal slurry flotation, tail coal Combined washing process of concentrated pressure filtration. Its main equipment is: pressureless three-product heavy medium cyclone, flotation machine, fine coal de-screening, magnetic separator, pressure filter, quick-open diaphragm press, thickener and so on.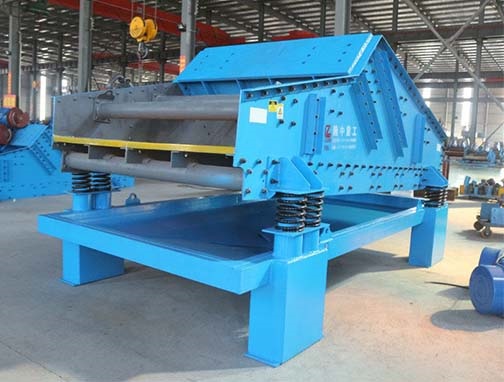 Specific equipment list
The re-election equipment includes: heavy medium sorting machine, heavy medium cyclone
Flotation equipment includes: flotation machine, flotation column, flotation bed, the slurry preprocessor
Dewatering equipment: centrifuge, filter press, slime dewatering screen
Others: magnetic separator, air dryer, air compressor, pump, curved screen, belt, scraper, grading cyclone, TBS, interference bed, Spiral Classifier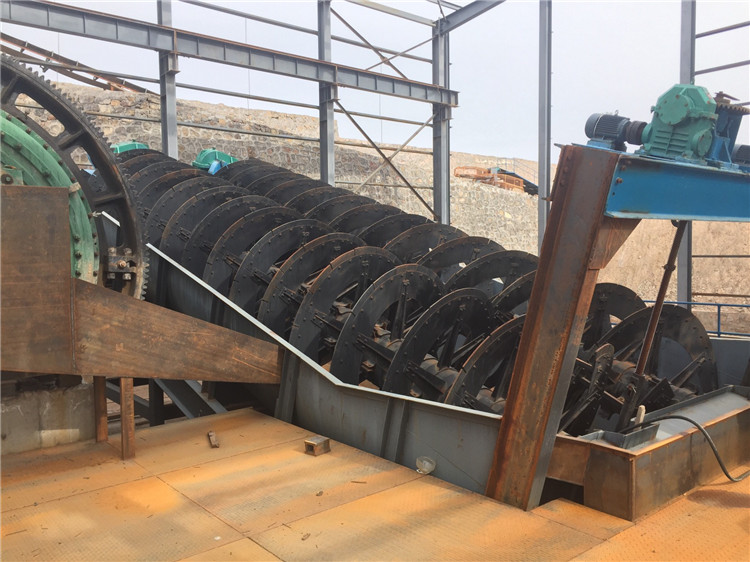 Since its establishment, LZZG has designed and produced a large number of high-quality coal washing equipment for many coal washing plants by using a full set of mechanical equipment such as forging, turning, milling, planning and welding. It has been trusted by users and contributed to the promotion of social and economic development. Through years of production practice, we have accumulated rich production experience, complete production technology, perfect testing equipment, strong technical force and a complete set of scientific management system, so that the company's scale continues to grow.