The coal slime vibration dewatering screen adopts the double-electric self-synchronization technology, the universal eccentric block, and the adjustable amplitude vibrator. Mainly composed of screen box, vibration exciter, support system, and motor. After the welder has been welded, the weld hole will not appear strictly, and the bottom is supported by channel steel.
The coal slime dewatering screen can be used in industrial sectors such as coal preparation, beneficiation, power generation, sugar production, salt production, etc. The medium and fine-grained materials can be subjected to dry-wet screening, dehydration, de-intermediation, and de-sludge. The high-frequency slime dewatering screen is a sieve that uses its own multiple frequencies for dewatering, which is energy-saving and environmentally friendly. The high-frequency coal slime dewatering screen is mainly used in the process of dry tailings such as tailings, and the effect is obvious. It is important equipment for the new generation of tailings dry row. At the beginning of the machine operation, check the anchor bolts at least once a day to prevent loosening.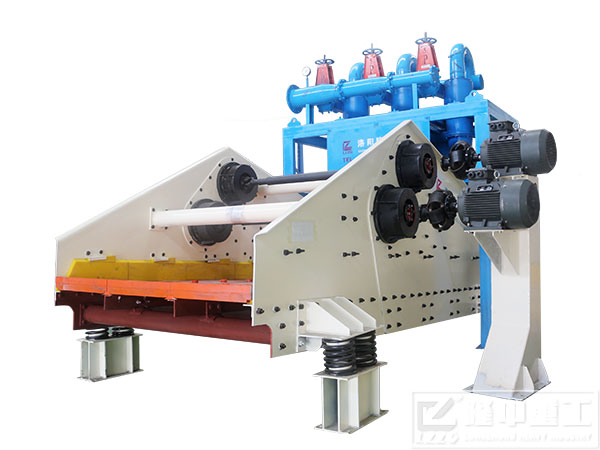 working principle
Slime coal dewatering screen is driven by two vibrating motors, which make the screen sieve move to-and-for online to achieve the filtering purpose. With the vibration of the screen, the concentrated tailing materials are continuously thrown up and down on the screen, and the materials are loosened and crashed to the sieve, the small size materials are filtered away from the sieve holes. Finally, it reaches the aim of classifying, dehydrating and desliming.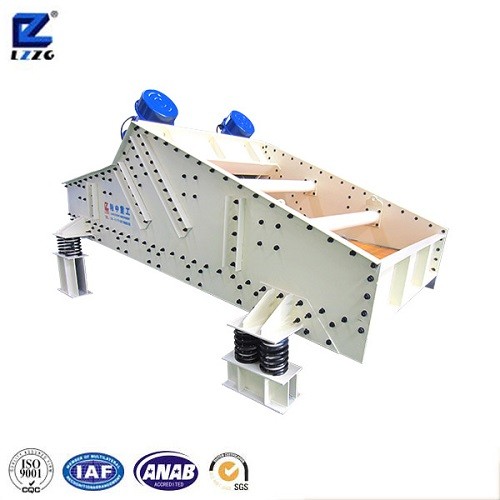 The main features of clean coal slime dewatering screen are:
1. Compact structure, the rigidity of the whole machine and the strength of each part are large;
2. The relative volume is small, the processing capacity per unit area is large, and the system process layout is convenient;
3. Relatively low energy consumption and high dehydration rate;
4. Screen structure and type modular design, easy to replace;
5. Easy installation and commissioning, reliable operation and easy operation and maintenance.
Application of slime dewatering screen Coal slime dewatering screen has achieved good results in industrial tests. When used in the coal preparation plant, it can be used in a single unit, but * it must be combined with the whole plant slime water process. Very good results.