Why do bauxite mines need to be washed?
Most bauxite mines need to remove about 60% of the clay in the ore from the clean concentrate and remove the mud embedded in the surface of the aluminum ore. The washing process has two modes: two-stage washing and three-stage washing. According to the nature of the ore, it is possible to adopt two or three stages to ensure the low mud content of the concentrate (1.1%~2.0%).
Through the improvement of equipment such as cylinder washing machine, tank washing machine and washing vibrating screen, and optimization of the washing process, the washing efficiency is further improved, and the mud content is effectively controlled. The decrease in mud content can effectively reduce the impact of organic matter on Bayer process production, creating conditions for alumina plants to increase production capacity and reduce production costs.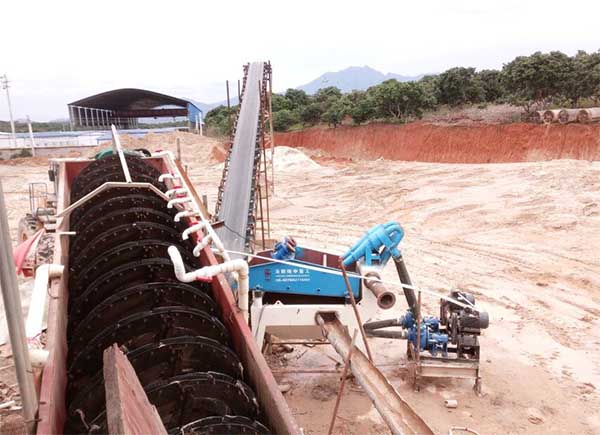 Bauxite washing machine
Bauxite washing production line case
Raw material: bauxite
Particle size: 100-200 mm
Soil content: 50-70%
Type of soil: red clay (also known as red clay)
Processing capacity: 50-100 tons / hour
Equipment recommendation:
In view of the large granularity of the user's raw materials, high soil content, large soil viscosity, and high processing capacity, our company recommends to the user the process of using the drum type washing machine and the spiral type washing machine.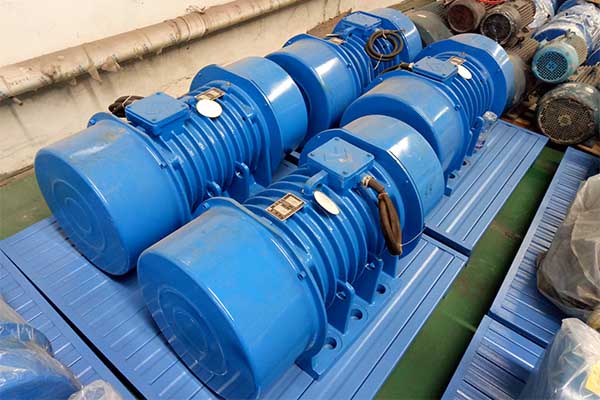 High-quality motors
Working
principle of bauxite sand washing machine
The spiral sand washing machine is composed of a tank body, a speed reducer, a motor, a central shaft, a spiral blade, and a bracket. The machine rotor adopts a central structure, the spiral blades are mounted on the central shaft, and a reducer is connected to the central shaft for work. The sand washing machine is a device for performing mechanical extension by the principle that the specific gravity of the solid particles is different and the speed of sedimentation in the liquid is different.
Bauxite washing plant application field
This set of washing equipment is suitable for raw materials: aluminum ore, manganese ore, iron ore, calcite, barite, kaolin, and other minerals and stones. For the characteristics of raw materials: materials with large particle size, large soil content and mostly clay have general The huge advantage that cleaning equipment can't match.
product model parameters
| | | | | | | | | |
| --- | --- | --- | --- | --- | --- | --- | --- | --- |
| Model | Processing capacity | Water demand | Spiral diameter(mm) | Sink length(mm) | Feed particle size(mm) | Power(kw) | Weight(kg) | Dimensions(mm) |
| LXS920 | 30-100 | 10-80 | 920 | 8016 | ≤10 | 11 | 4270 | 8715*1632*2075 |
| 2LXS920 | 60-200 | 20-160 | 920 | 8016 | ≤10 | 11*2 | 7580 | 8715*2602*2075 |
| LXS1120 | 40-120 | 20-150 | 1120 | 8532 | ≤10 | 18.5 | 5560 | 9231*1833*2126 |
| 2LXS1120 | 80-240 | 40-300 | 1120 | 8532 | ≤10 | 18.5*2 | 10000 | 9231*2995*2126 |