Tin ore washing plant large capacity 30~200t/h

March.14,2019
Introduction to tin mine
The large productivity of the sand washing machine equipment can meet the requirements of the industry that requires the cleanliness of ore and stone. It can be used for the cleaning of mud-bearing ore before the beneficiation process is carried out, and the subsequent process beneficiation index is improved. It is often used in manganese ore, iron ore, limestone, Cleaning of minerals such as tungsten ore, tin ore, and silica sand.
Before the beneficiation process, by cleaning the ore, it is possible to effectively avoid mud clogging equipment and screening equipment in the mud-containing mineral raw material, and at the same time, if the raw material contains such soluble components or harmful components, it is also washed in advance.
One of the genetic types of tin deposits. According to its genesis, sand-tin deposits can be divided into residual sand deposits, slope sand deposits, karst cave sand deposits in limestone areas, alluvial sand deposits and coastal sand deposits. The distribution of alluvial sand-tin deposits is generally close to the original tin deposits, mostly in the range of 3 to 5 kilometers, rarely reaching 8 to 10 kilometers. The karst cave deposits in the limestone area are important.
Tin ore washing equipment
Sieve: It can be used with a circular sieve or a roller sieve. Sand washing and recycling machine: Through the sand washing and recycling machine, the washing, dehydration, and recovery of the material under the sieve after the sieve is obtained by the circular vibrating screen. Concentration tank: Separation of mud and water by concentration and sedimentation to achieve tail water purification. Filter press: The sludge from the concentrated tank is pressed into a mud cake by a filter press to achieve sludge dewatering and dry heap. Among them, the sand washing machine can choose the wheel sand washing machine and the spiral sand washing machine, which can all be used for tin ore washing.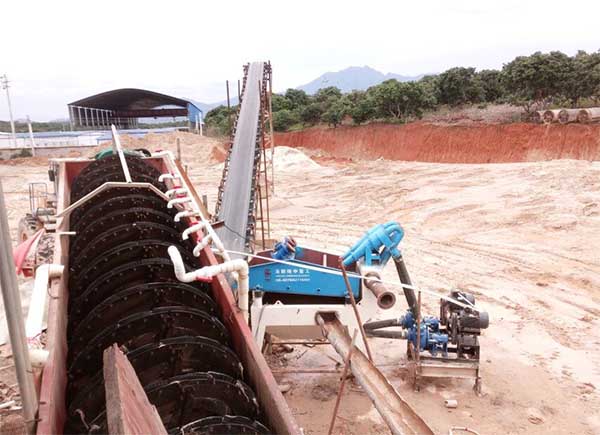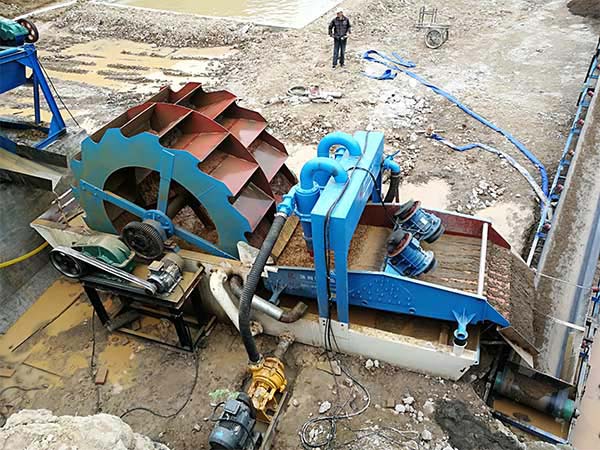 For sand-sand ore beneficiation with high monomer dissociation degree, generally, no complicated process is required. It only needs to be sieved through the drum sieve, and the jig can be re-elected to obtain good sorting index without adding a rod mill. Machines, shakers, and other equipment, small investment, low operating costs.