Sand washing machine use
Sand washing machine is widely used in construction, sand and gravel plants, hydropower station concrete dam site and other industries, it has high washing degree, reasonable structure, large processing capacity, low power consumption, sand washing process .
The loss of sand in the sand is small, especially the transmission part of the sand washing machine is isolated from water and sand, so the failure rate is much lower than that of the current common sand washing machine, which is a good choice for upgrading the domestic sand washing industry.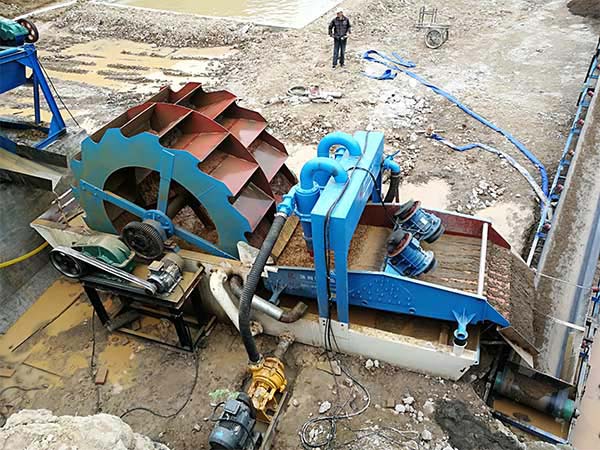 XSD Wheel Sand Washing Machine
Working principle of sand washing machine:
When working, the motor drives the impeller to slowly rotate after being decelerated by the V-belt, reducer and gear. The sanding material has the feeding trough entering the washing tank, rolling under the impeller and grinding each other to remove the covering sand. The impurities on the surface of the stone destroy the water vapor layer covering the sand at the same time to facilitate dehydration.
At the same time, water is added to form a strong water flow, and foreign matter with small impurities and small specific gravity is taken away in time, and discharged from the overflow port to complete the cleaning. The clean sandstone is taken away by the blades, and the sand and gravel are poured from the rotating impeller into the discharge trough to complete the cleaning of the gravel.