Artificial sand is the stone that is dug out of the river. After being crushed, sieved and washed, it is made into sand for sale. The washing process is very important, and the selection of sand washing equipment is different for different raw materials and production. The Non-polluting sand washing plants are exported to Europe, Australia, North America, South America, Sri Lanka, South Africa and other countries.
Sand washing plant workflow
1. After the sand and gravel materials are classified and filtered by the screening equipment, the qualified products flow into the spiral sand washing machine through the flow tank or pipeline. It is fully cleaned, soaked and broken by a screw mixer (for larger muddy and extra-large effect), sandstone is fully separated from impurities and mud. Fine sand and muddy water are deposited in the tail of the spiral washing, and the recovery of fine sand is achieved through a concentration and recovery device.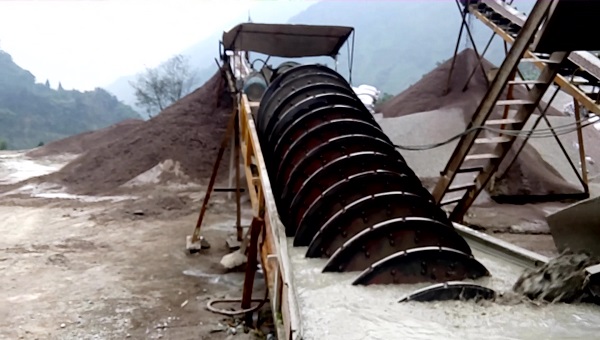 2. Then the coarse and fine sand enters the wheel washing machine at the same time for secondary cleaning to achieve complete separation of the sediment.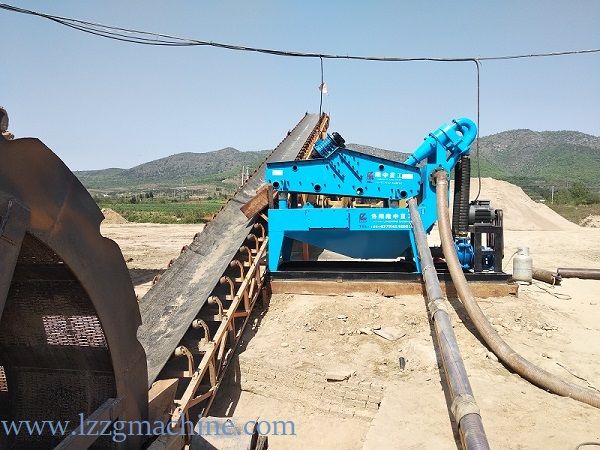 sand dewatering and recycling machine
3. Then the coarse sand is lifted into the high-frequency dewatering sieve feed end by the impeller of the wheel washing machine, and the overflow mud water flows into the high-frequency dewatering screen water tank through the pipeline and then is concentrated and separated into high-frequency dehydration by means of concentration. Sieve, vibrating and dehydrating through the sieve, finally realize the cleaning, recovery, dehydration and dry heap discharge of sand and gravel.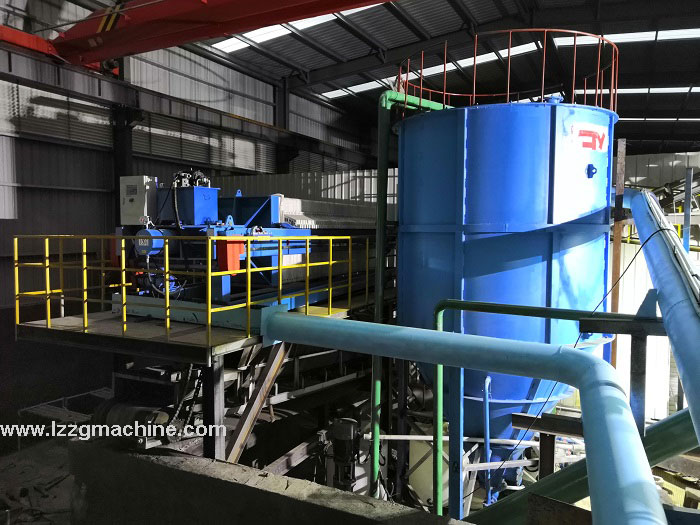 Sand washing and mud treatment
A large amount of mud is produced during the washing process of the sand washing machine. The direct discharge will pollute the environment. Lzzg uses a mud purification system to treat the mud. The sand washing tail water is sedimented and flocculated by a deep cone concentration tank, and the upper layer of water can be recycled. The mud discharged from the concentration tank can be recycled. Pressing the filter press to dewater and form a mud cake with low water content. The mud cake formed after the mud is dehydrated, mixed with light oil as fuel, can be used as fuel, and the mud cake can also be used as organic soil and building materials.