If the density of the material is high, it is conducive to the transfer of the force of the material during the screening process, and the material jumps forward on the sieve surface. If the specific gravity of the material is light, the height of the material jump is not enough, and it is also susceptible to the exciting force. There is a situation in which the discharge or the screening is not smooth. For sieving a variety of materials with different mesh sizes (grain size), the yield is a key factor in the selection of vibrating screens. Multi-layer vibrating screens can effectively screen materials, but there are also some problems, such as insufficient screening accuracy. Compared with the circular vibrating screen, the advantage is that the processing amount is large, the screening mesh number is large, and the general material screening has a large advantage.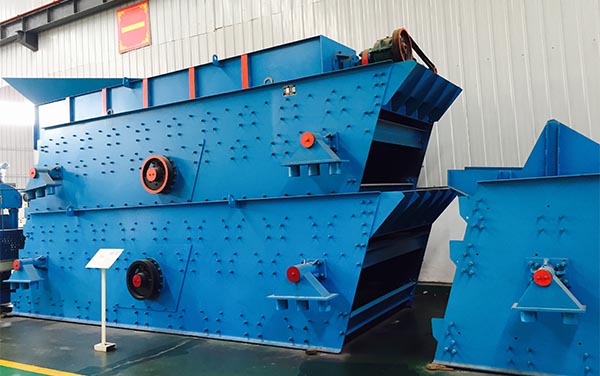 The double-layer vibrating screen equipment adopts a fully enclosed structure, which is better for large dust production occasions such as starch and cement and can meet environmental protection requirements.
In the case of high productivity requirements for granular materials such as fertilizer, feed, sugar, and salt, a double-layer vibrating screen device capable of replacing multiple units of the same power can save a small space.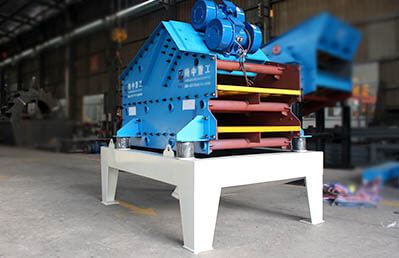 Improve the efficiency of the vibrating screen
The double-layer vibrating screen is based on the vibrating screen equipment, and a high-frequency and low-amplitude ultrasonic vibration wave is superimposed on the screen surface, and the ultra-fine powder receives a large ultrasonic acceleration so that the material on the screen surface is always suspended. Inhibition of adhesion, friction, flattening, wedging and other blocking factors, thus solving the problem of strong adsorption, easy agglomeration, high static, high precision, high density, light specific gravity and other screening problems, so that ultrafine powder screening is no longer It is difficult to use and is especially suitable for users of high quality and fine powder. Improve the smoothing of low-density powder in gravity settlement (light contact between powder and mesh), improve the retention or wedging of high-density metal in the mesh, improve the adhesion effect of electrostatic powder, and improve the screening efficiency. And screening quality.