Solution to the blockage of the circular vibrating screen

September.07,2020
The circular vibrating screen for mines plays a role in sand grading in the sand making plant. It has the characteristics of low noise, high efficiency, small size, and fast screen change. However, the screen may sometimes be blocked during the use of the equipment. Under normal circumstances, users can solve this problem through the following methods.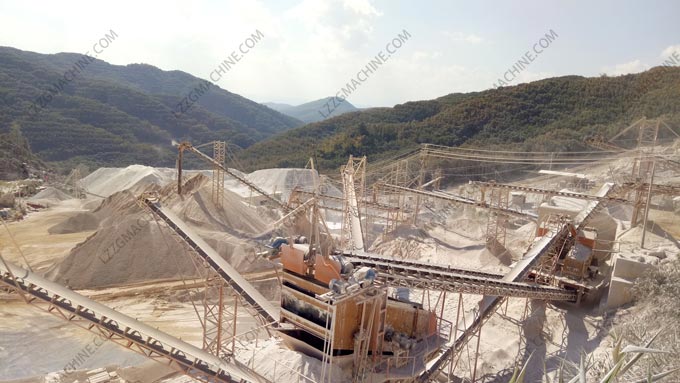 A circular screen in sand making plant
1. Dilute with water to increase the fluidity of the material.
2. Manually assisted mine circular vibrating screen to clean up, clean up blocking materials.
3. Use a high-frequency vibrating screen to increase the vibration frequency.
4. Increase the excitation force of the vibration motor of the mine circular vibrating screen, and increase the amplitude.
5. Add a cleaning device, such as a brush, on the circular vibrating screen for mining.
6. Because wet materials are easy to block the screen, prepare more screens, and replace the screens regularly.