Weathered sand washing machine has broad application prospects

December.21,2018
Weathered sand is an intermediate product of weathering processes such as surface granite and gneiss. Its durability is worse than that of common soil materials, and its physical and mechanical properties are relatively unstable. The research results show that cement stabilized weathered sand has good mechanical properties. The characteristics of weathered sand are that the particles are angular, the strength is weak, the size distribution is not uniform, and a quantity of fine soil particles is contained.
Weathered sand has strong water resistance and can be used as construction sand. The weathering sand is also consolidated quickly and can be used as a good permeable or semi-permeable material. Weathered sand has broad application prospects.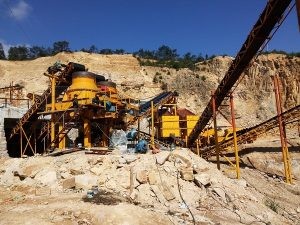 Weathered
sand treatment method
The weathered sand treatment method is to crush the weathered sand extracted, so that the weathered sand with poor compactness is thinned and pulverized under the action of the exciting force; then washed with a sand washing machine to wash away the trace amount of stone powder in the sand and Impurities, reduce the mud content in the sand, purify the sand gravel content, dry through the dewatering sieve, and finally get the sand material that meets the building requirements. The resource-rich weathered sand is used as raw material, which has the characteristics of convenient material extraction, low cost, turning waste into treasure, reasonable technology and technical feasibility.
The working principle of the weathered sand washing machine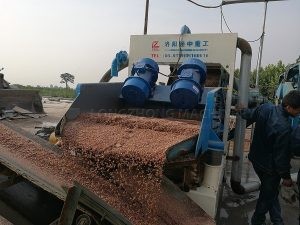 The weathered sand production line is mainly composed of a jaw crusher, an impact crusher (sand making machine), a dewatering screen, a sand washing machine and a belt conveyor.
Weathering sand production process: First, the rock is crushed by coarse crushing, and then the coarse material is transported by the belt conveyor to the fine crushed E-break for further crushing. The finely crushed stone is sieved into two materials to meet the vibrating sieve. The sand mill feeds the grain size of the sand sand, and the other part returns to the fine crush and break again. A part of the stone of the sand machine is made into the sand, which is washed by a sand washing machine to make a finished weathered sand, and another part of the sand machine is broken again.