VSI Impact Sand Making Machine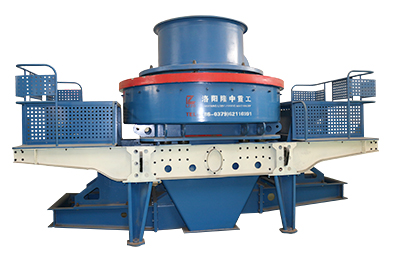 VSI Sand making machine in sand making production line
LZZG provide different sand production lines ranging 20 t/h to 500 t/h. LZZG have been researching the sand making machine for years, and we have made it part of the production line. The whole set of sand making production line designed by our company is suitable to crush the hard limestone, granite, basalt, gravel, slag, etc.LZZG provide the whole sand processing line include sand making, sand washing, dewatering, screening, recycling and waster water treatment, we are one step services.
Working principle
VSI Sand making machine is mainly used for crushing materials, it's one of the important parts in sand making production line, the raw material is transferred to jaw crusher for primary crushing by vibrating feeder, then the crushed materials are transferred to sand crushing machine through belt conveyor for secondary crushing. The crushed materials will be transferred to the vibrating screen. The suitable size of materials will be transferred to sand washing machine, after being washed, then the clean final sand will be discharged. The unsuitable size matetials will be screened from vibrating screen, then will be transferred to the sand making machine again.
Product Features
1. Special light oil lubrication system ensures the temperature to be within 25 ℃.
2. Brand new automatic protection device provides the machine with vibrating, oil filtering and warning system.
3. New type oil filtering device ensures the bearings and other transmission devices not being abraded and prolong their service time.
4. Optimized design of wearable materials has prolonged the service time of the machine by 40%, so the cost is lowered by more than 40%.
5. Better design of the impellers reduces the resistance of materials; high lightens passing through quantity of materials and crushing ratio, so the efficiency is raised by 30%-60% compared to traditional machines.
6. Hydraulic system allows automatic uncovering, which reduces labor intense and makes maintenance easier.
7. The mainframe adopts new techniques, which strengthens the machine structure and tenacity, and ensures stable performance. The quality of the machines is lift to a higher level.
Technical parameters
Model
Feed at center&sides
Feed at center
Soft Material
Hard Material
REV (r/min)
Power (kw)
Motor Model
Machine Size (mm)
Capacity(t/h)
Max. Feeding(mm)
VSI7611
120-180
60-90
35
30
1700-1890
4-55×2
Y250M-4/55
4100×2250×2258
VSI8518
200-260
100-130
40
35
1520-1690
4-90×2
Y280M-4/90
4140×2280×2425
VSI9526
300-380
150-190
45
40
1360-1510
4-132×2
Y315M-4/132
4560×2450×2780
VSI1140
450-520
225-260
50
45
1180-1310
4-200×2
Y315L2-4/200
4560×2450×2780