Linear dewatering screen is a popular product in the market, which is mainly used in sand and gravel plant, mine, coal, electric power and other industries. It adopts linear motion mode, the material is not easy to block sieve hole. It is the upgrade of traditional round dewatering sieve, and the large-scale dehydration equipment with international quality developed by our company in recent years. Our 30~80t small linear dewatering screen is very popular among Thai customers, with low prices, reasonable structural design and durability.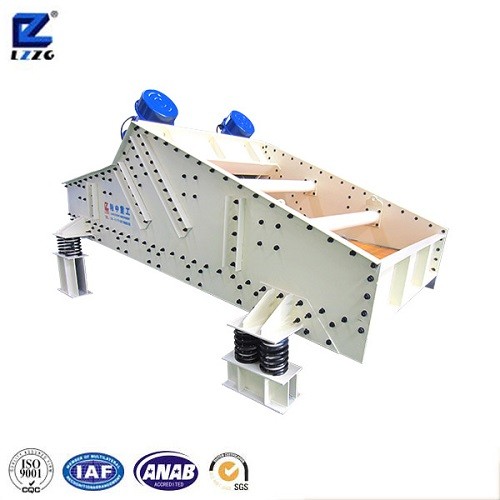 Structure features 
TS series linear dewatering screen is mainly composed of the screen frame, vibrating motors, polyurethane screen panel, springs, water tank, and support frame.
1. The design is compact and can meet the requirements of the user's on-site space.
2. When used for grading, the amount of dehydration treatment can be changed by adjusting the inclination of a sieve.
3. It can be equipped with single or double-layer sieve plates. The sieve plates can be selected from stainless steel slits, stainless steel punching, full polyurethane, and wear plate punching.
The different from ordinary vibration screen
Linear dewatering screen is a kind of high-frequency vibration screen has some advantages of high working efficiency, small amplitude, and high dehydration frequency. Different from the principle of common screens, high frequency dewatering screen adopts high frequency, which destroys the tension of the slurry surface.
And because the high-speed oscillation of fine particle material on sieve surface, accelerating the large-density useful minerals and the separation effect, and increasing the probability of contact with the mesh of the separated particle size. Thereby, better separation conditions are achieved, the material smaller than separation particle size, especially the larger particles and slurry, pass through a sieve to become the undersize product.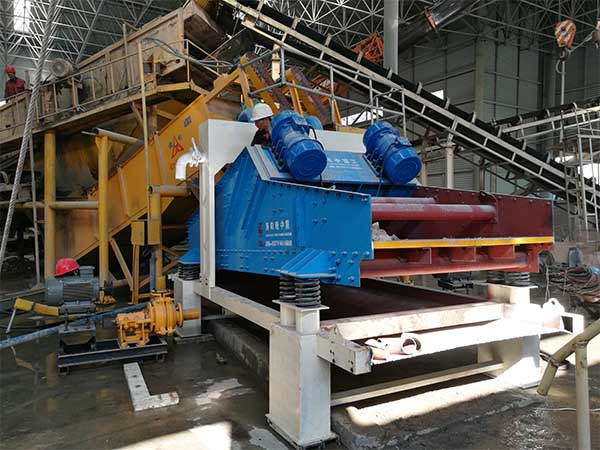 Analysis of the effect of high-frequency vibration dewatering sieve
Frequency also has a great influence on dewatering efficiency. The frequency can be adjusted freely, so in order to achieve the best dewatering screening effect, dewatering screen must be adjusted with the most suitable frequency. LZZG dehydration screens all will be tested before leaving the factory to ensure proper frequency.
Effect of feed concentration and particle size on final water content
Final water content is closely related to the concentration and particle size. When the treatment amount is approximately the same or feed concentration is low, the product moisture is high; when the feed concentration is high, the product moisture is low; when the classification particle size is large, the product moisture is low; when the feed particle size is small, the product moisture is high.