The production site will provide approximately 100,000 tonnes sand and gravel a year.It is located in Xishuangbanna,Yunnan province near Thailand,Myanmar ,Laos,trucks can drive through.
Broken material: limestone,Discharge specification: 0-31.5mm.Configuration equipment: feeder, pcz heavy hammer crusher, plastic hammer crusher, sand washing machine and dewatering screen.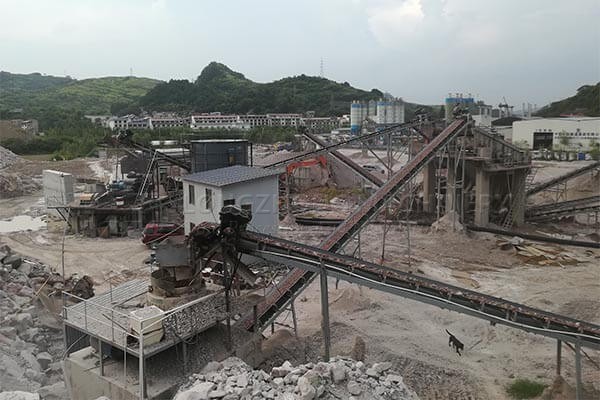 Based on the characteristics of limestone, LZZG engineers designed a three-stage crushing and screening process for customers:
The pcz heavy hammer crusher is used for rough breaking. After the material is broken into the pcz heavy hammer crusher through the vibrating feeder, the material less than 150mm is transported by the belt conveyor to the shaping hammer crusher for secondary crushing.
After the crushed material has a particle size of less than 40 mm, it enters the vibrating screen for screening. If it is larger than 40 mm, it must be re-entered into a plastic hammer crusher for crushing. After the sieve is sieved, the material with a particle size of less than 10 mm is sanded. The rest outputs the finished product. The final product has a particle size of 0-5 mm, 5-10 mm, 10-20 mm, and 20-31.5 mm.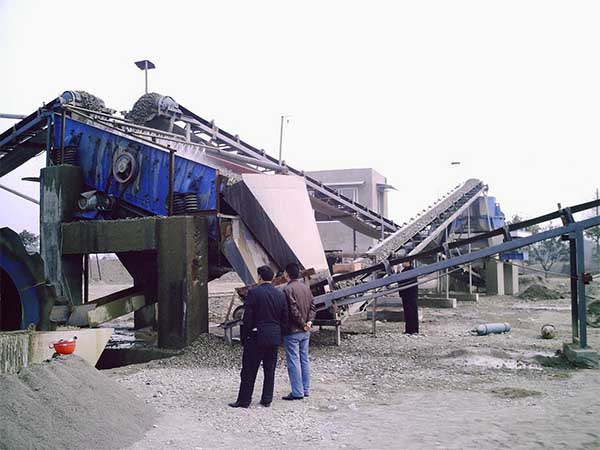 Customer feedback of Yunnan sand and gravel production line project
At present, the production line of 500 tons of limestone sandstone is officially put into production. During the return visit, we learned that the customer is very satisfied with the stone production line designed by lzzg.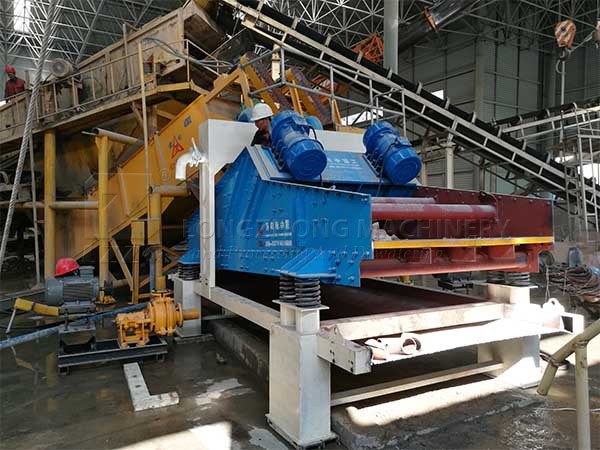 Lzzg's dewatering screen and sand washing machine have excellent performance. Compared with Yunnan's local ordinary vibration dewatering screen, the sand washing machine output is twice as high, which greatly improves the production efficiency of the whole line.
In recent years, LZZG has independently developed and produced several kinds of hot-selling products such as sand washing machine, dewatering screen, vibrating Screen. These crushing and sand making equipments are reliable in quality and have a wide range of applications. They can be applied to various stone crushing production lines such as limestone production line, granite crushing production line, basalt crushing production line and cobblestone sand production line. For more information, you can contact our online customer service.