To determine the equipment configuration of the fluorite ore dressing production line, first determine which process is used for fluorite ore dressing. Fluorite ore dressing generally has several commonly used ore dressing methods, such as hand selection, re-election, and flotation, and enterprises in different industries. The selected beneficiation method is different, but in industrial production, the flotation method is generally used to select the fluorite concentrate. Today, the flotation method is used to select the fluorite concentrate.
After the fluorite flotation beneficiation process is determined, the process is basically clear. The fluorite ore needs to undergo five stages of production processes: the crushing stage, the grinding stage, the sorting stage, the concentration stage, and the drying stage, and finally it becomes what we need. Fluorite concentrate powder.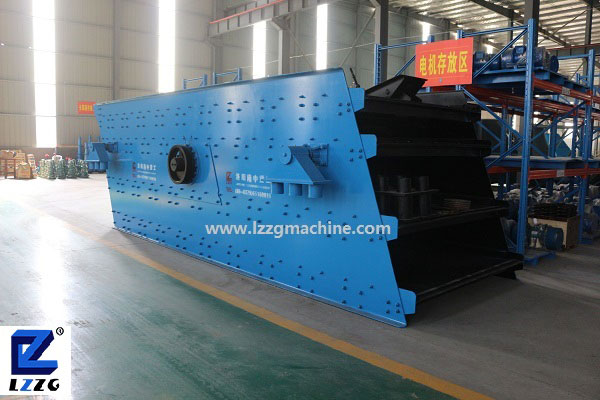 circular vibrating screen
The raw ore is fed into the jaw crusher by a vibrating feeder for coarse crushing (also called a broken, crushing the ore to 20-50mm), and the initially crushed fluorite ore is sent to a fine crusher for secondary crushing ( The ore is crushed to <3-5mm60%–90%). After two stages of crushed ore, it can enter the ball mill for grinding. The ball mill and the spiral classifier form a closed loop, that is, the material after the ball mill is ground into the circular vibrating screen. The classifier is classified, the qualified fine ore enters the next process, and the unqualified coarse ore is returned to the ball mill for grinding.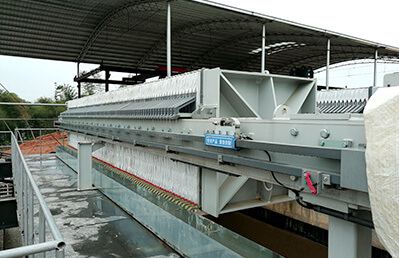 Chamber filter press
After the fine-grained minerals are separated, they enter the mixing drum and the flotation reagent for full and uniform mixing, and then enter the core part of the fluorite ore beneficiation process—flotation machine for flotation operation, 1 rough selection, 5 times fine Selection, 2 sweeps, control of slurry concentration, pH, plus different chemicals to obtain qualified concentrates) – wet concentrate – filter press – qualified concentrate, tailings discharged into the tailings pond.
LZZG is an industrial milling equipment manufacturer. The sand washer, sand recycling machines, sludge treatment, and dewatering screen are exported to Europe, Australia, North America, South America, Southeast Asia, the Middle East, Central Asia, Africa, and other countries.