Screw classifier for kaolin sand removal process

April.22,2020
The main equipment for desilting kaolin include spiral classifier, wheel sand washing machine, hydrocyclone, vibrating screen, etc.
The main technological process of washing kaolin
The sand is first removed by a spiral classifier. It is then entered into a hydrocyclone for classification. The sorted coarse concentrate enters a horizontal spiral centrifugal classifier to separate the paint grade and filler grade kaolin.
The raw ore is added with water and dispersant according to the set concentration requirements, and is made into pulp in a blender or tamping machine. The purpose of pulping is to disperse kaolin and separate it from sandy minerals and plant impurities, so as to prepare a slurry of suitable concentration for the next process.
Screw classifier to remove coarse sand
In the raw kaolin ore, the particle size of quartz, feldspar, mica and other impurities is coarse, generally larger than 325 mesh, and the particle size of kaolin is fine, mainly concentrated in -2μm. The spiral classifier can remove most of the quartz and feldspar coarse sand.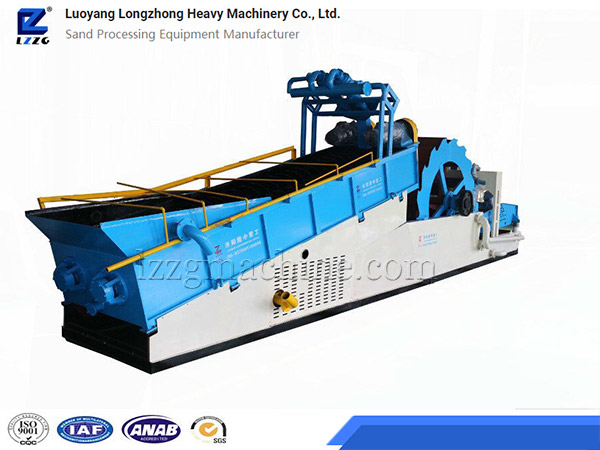 Introduction of screw classifier
The screw classifier is also called a spiral classifier. Its shape is a rectangular chute with a bottom angle of 12 °, 18,5 °, and a semi-circular bottom. One or two longitudinal shafts are installed in the groove, and spiral blades are continuously arranged along the shaft length to drive the spiral shaft to rotate by the upper end transmission mechanism. The level of the liquid level of the spiral classifier can be divided into two types: high weir type and immersion type. The high weir spiral sand washer is suitable for coarse classification, and the classification particle size is more than 0.15mm. The submerged spiral classifier is mainly used for washing of mud sand.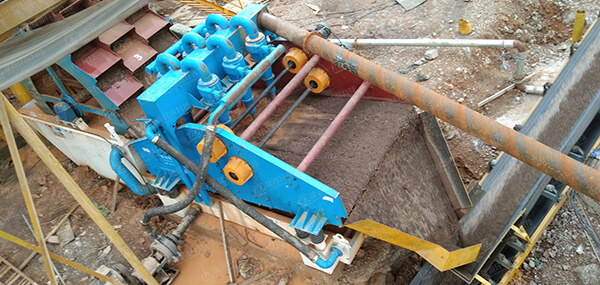 Sorted by hydrocyclone
The hydrocyclone is used for sorting. The operation is to remove kaolin fine sand (fine-grained quartz, feldspar and other impurities). Generally, hydrocyclones with different diameters such as Ø75, Ø50, Ø25 are used for multiple sorting.
The beneficiation process of kaolin depends on the type of ore. Different beneficiation and purification processes are adopted for soft kaolin, sandy kaolin and hard kaolin.