The summary of application knowledge of dewatering screens

May.24,2018
Dewatering screen is an exclusive equipment for slime dewatering operations, it is widely used in coal slurry recovery, thickening coarseness of pressure and filtration , and other extremely fine material dehydration, recycling and other technological conditions.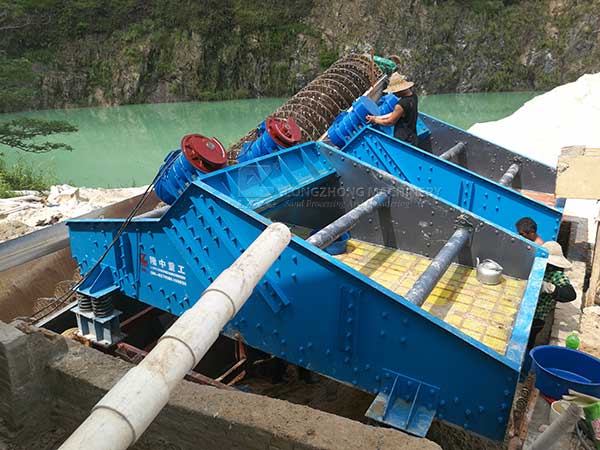 Dewatering screen adopts double electrode self-synchronization technology, universal eccentric block, adjustable amplitude vibrator. It mainly consists of screening box, vibrating motor, supporting system and motor.
Two unconnected vibrators are driven synchronously and reversely by tape couplings. The centrifugal force generated by the two groups of eccentric masses is superimposed along the vibration direction and counterbalanced by centrifugal force to form a single vibrational vibration along the vibration direction. The screen box acts as a reciprocating linear motion.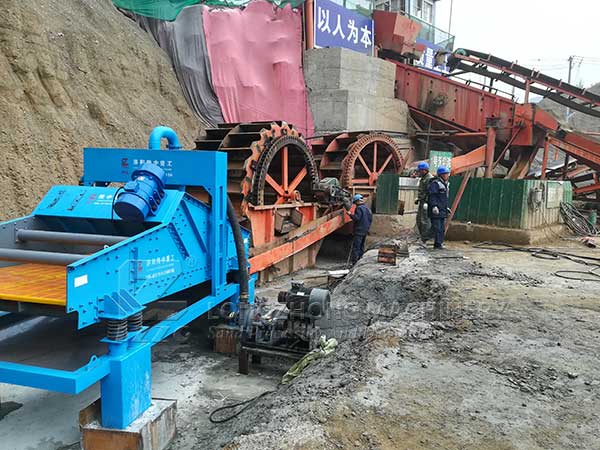 The application range of dewatering screen:
1.For wet sand making production line and sand washing machine supporting use, it can also be used alone. The gravel is washed by a sand washing machine and subjected to hydraulic grading, desliming and sand recycling through gravel dewatering screen to achieve a reasonable particle size ratio , thus reducing the mud content to below 0.7%.
2.The washing equipment for desludging, desorption and dewatering of coal washing plants  and can be used to recover slime with a particle size of less than 9mm. It is an exclusive equipment for the dewatering operation of coal slime and is widely used for slime recovery,  thickening coarseness of pressure and filtration and the dehydration and recovery operations of other fine materials.
3.Used for tailings drainage, concentrate dewatering and other operations. And it can use for processing fine-grained minerals for the automatic separation of slag water, tailings dry drain technology, etc., and can also be used together with the cyclone as a tailings dry discharge recycling machine, dehydration efficiency is higher.
4.Screening equipment for environmentally friendly use of waste materials has a large amount of processing and good dewatering effect, and is suitable for dewatering and screening materials with high frequency and high vibration intensity.