Quartz sand washing and separation machine supplier in Malaysia

May.28,2019
Many customers may not know the characteristics of quartz sand. When dealing with quartz sand, it is inevitable that the wrong equipment will cause a lot of sand and gravel loss. For example, many people choose sand washing equipment to treat quartz sand, but they don't want it. The effect of Malaysia sand washing machine manufacturers to provide customers with efficient quartz sand washing and separating machine.
Quartz sand itself has a low mud content. The use of water washing equipment not only consumes energy but also does not reduce the mud content. The investment cost is also relatively large. No matter from which angle the water washing equipment is not suitable for quartz sand, it will cause The counter-effect is the same, and the vibrating dewatering screen has the functions of dehydration, de-sludge, and de-intermediation. The investment in vibrating dewatering screen is relatively low in terms of cost. From the functional point of view, the vibrating dewatering screen not only has water-washing sand but also can be carried out. Hydraulic grading, to achieve a reasonable ratio of material size, the mud content is reduced to less than 0.7%.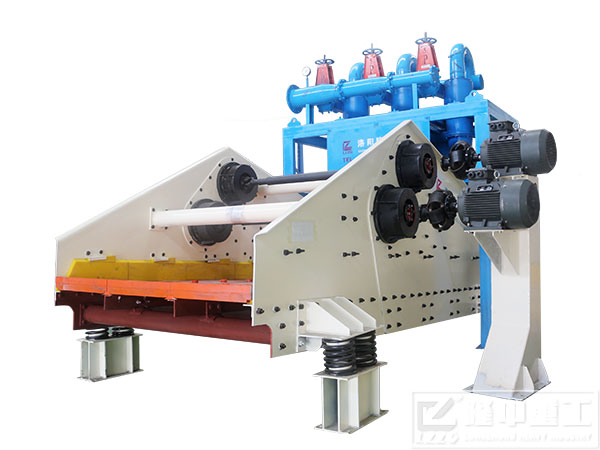 The specifications of the vibrating dewatering screen are different when different materials are used. Therefore, the characteristics of the materials to be processed should be clearly understood at the time of purchase to avoid material loss and loss of investment cost. Silica sand washing equipment manufacturer, LZZG.