Vibrating dewatering screen is a professional dewatering, desliming and de-intermediating equipment, which can effectively classify the sand and gravel materials and remove the dirt, impurities, dust mixed into sandstone to improve sand quality. It is well received by many fields in the mining industry because the features of low investment cost, simple structure and convenient operation.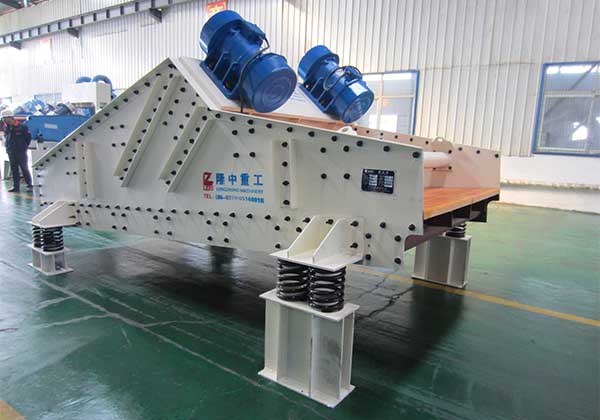 The vibration force of vibration dewatering screen is achieved by vibration motors, so vibration motors play a large role in dewatering screen. It not only affects the screening effect of desiccant screen, but also controls the operation of dewatering screen. So let's take a look at what functions vibration motor has.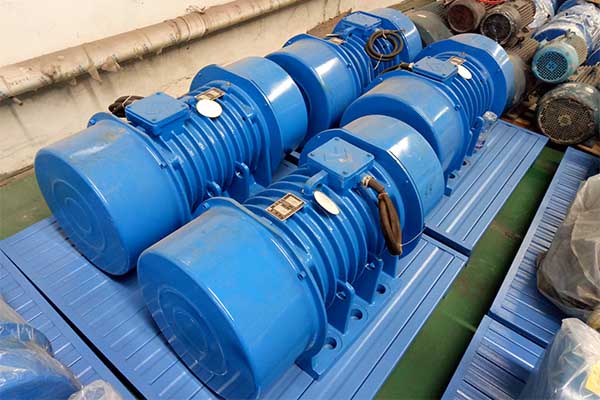 The vibrating motor is equipped with a set of adjustable eccentric blocks at both ends of the rotor shaft, and the centrifugal force generated by the high-speed rotation of shaft and eccentric block is used to obtain the exciting force. So the exciting force is obtained by the vibration motor, and the screening efficiency and dewatering effect can be improved. Therefore, the vibration motor plays a very important role on dewatering screen.
1. Vibration motor can provide a stable amplitude for dewatering screen. It can help the dewatering screen achieve self-synchronization to complete different process requirements.
2. Vibration motor has a large vibration frequency range. And the vibration frequency can be adjusted in a wide range by adjusting the rotation speed, and the dehydration screen can arbitrarily select the vibration frequency and amplitude according to different use ranges.
3. Vibration motor is less affected by the fluctuation of power supply, so it can ensure that the dewatering screen is relatively stable during operation.
4. Vibration force is properly matched with the power of vibration motor, which can reduce the noise of the dewatering screen.
5. Only by adjusting the angle of eccentric block, the excitation force and amplitude can be adjusted steplessly to meet the screening requirements for different materials.
6. The exciting force generated by vibration motor can help the dewatering screen to quickly complete the material screening, prevent the material from staying on the sieve plate and promote the rapid movement of the material.
In short, vibrating motor has the characteristics of strong excitation force, low energy consumption, low noise and long service life. It is the most ideal excitation source for all vibration screening equipment, and is also an ideal equipment in many fields of many mining industries. Vibration motors have a very wide range of uses.