Linear dewatering screen is a special equipment mainly used for dewatering operations. It is widely used in dewatering of sand and gravel, coal slurry, and other fine materials.
The linear dewatering screen is mainly composed of screen box, vibration motors, support system. It adopts dual-motor self-synchronization technology, which drives two unconnected vibrators for synchronous reverse operation. The centrifugal force generated by the two sets of eccentric blocks is superimposed along the component of the vibration direction, and the reverse centrifugal cancellation cancels. Thereby form a single edge vibration to cause the screen to act as a reciprocating linear motion. So what are the specific uses of linear dewatering screens?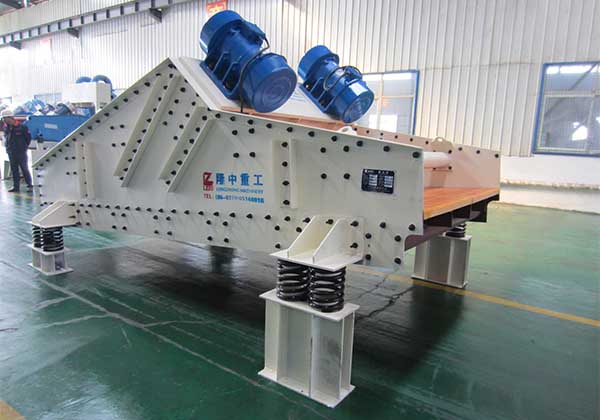 1. The  dewatering screen  can be used to follow sand washing machine, and can also be used alone. The sand and gravel are cleaned by sand washing machine, then dewatered, de-sludge by dewatering screen. To reduce the mud content to less than 0.7%, water contact as low as 12%-15%.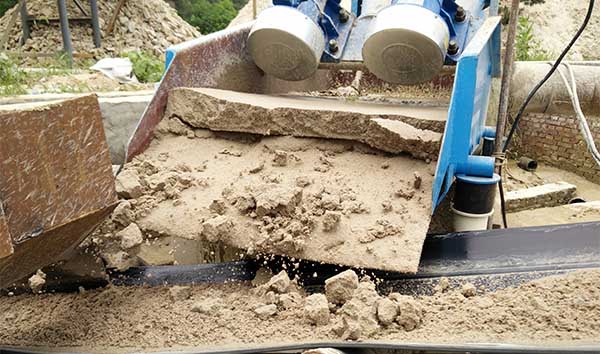 2. Used as washing equipment for desilting, de-intermediation and dewatering in coal washing plant.Itcan be used to recover slime with particle size <9mm. It is a special equipment for slime dewatering operation.
3. For tailings dewatring, mine dehydration and other operations. It can process fine-grain grade minerals, used for automatic separation of slag water, tailings dry discharge technology, etc. It can also be used together with cyclone as a tailings dry discharge recovery machine, and the dehydration efficiency is very high.