Double wheel sand washing machine is researched and developed based on wheel sand washing machine and sand washing&recycling machine.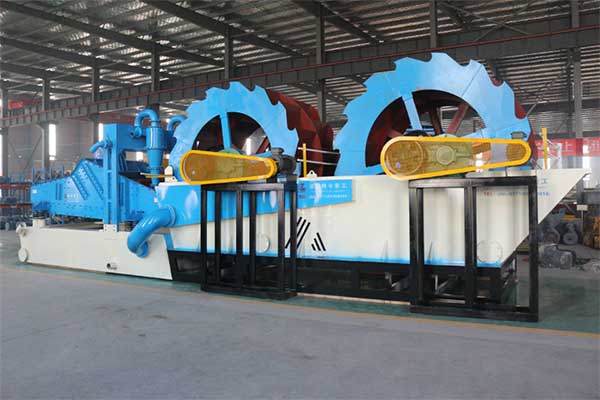 Why to developed this type sand washing machine?
Once a customer was very interested in our sand washing&recycling machine when he visited in our factory. But he presented his confusion, the sand in his working site is dirty, which with high mud content and lots of impurities. The impurities mixed in sand can't be washed away and sand can't be washed cleaning if just washing one time by wheel. So we prepared to research and develop a double wheel sand washing machine after communicating with customer and know the details of sand. The customer was very pleased and placed this order on the spot. So we launched this type equipment for 2 months and planed to delivery this machine to customer' working site.
How is the working condition at customer's working site?
We received some feedback from this customer few days ago, he took some photos to us about this machine at working site.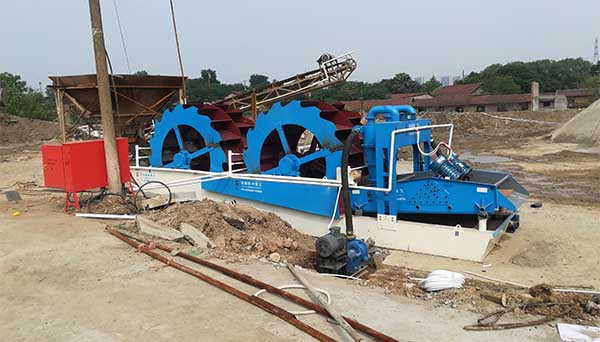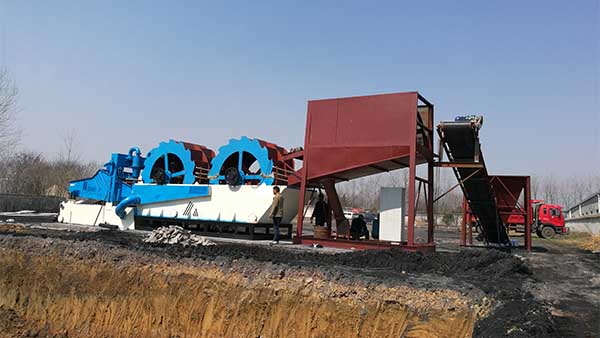 How is it works?
*Washing: The bucket is driven by motor through the reducer and rotates in circle. There are many sand storage web grooves and bucket screen for sand storage. When the bucket moves, sand can be put out to second bucket by sand storage web groove after being cleaned in the cleaning tank.
*Recycling: Flowing mud water is pumped to cyclones by slurry pump, 0.074-3mm fine sand is collected by centrifugal force of cyclone, then fed to polyurethane screen from apex spray for dewatering. The fine sand and water are efficiently separated through cyclones.
*Dewatering: coarse sand (3-10mm) and fine sand (0.074-3mm) are fed onto polyurethane screen, the high frequency vibrators drive the screen move back and forth in line repeatedly, so the sand will be dehydrate and filtered.