The wheel sand washing machine is a high efficiency sand washing device, which adopts advanced technology and combines the actual situation of domestic gravel industry. It have the characteristics of high cleanness, reasonable structure, high output and a little fine sand loss in sand washing process. It is widely used in construction site, sand and stone field, glass factory, power station, concrete stone preparation and electric construction site. So it is the best choice for domestic gravel field to upgrade.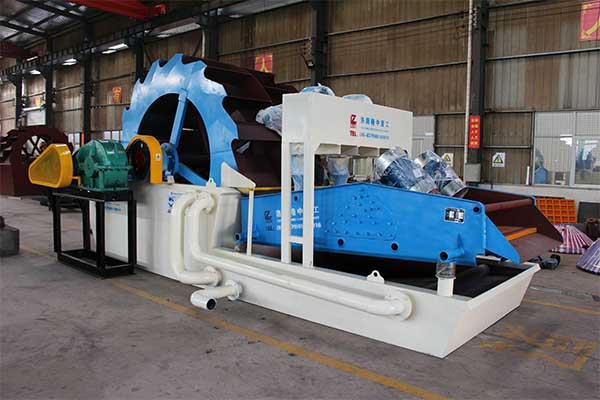 Features
1.The structure of wheel sand washing machine is simple, and the impeller drive bearing device is separated from water and wet materials, which greatly avoids the damage of the bearing caused by flooding, sand and pollutants.
2.Compared with traditional sand washing machine, wheel sand washing machine has evident advantages when it used in gravel field.
1)Low fines losing rate, and the gradation and fineness modulus of washed building sand have reached the national "Building Sand" and "Building Pebble, Crushed Stone" scales.
2)Almost no vulnerable parts except for screen.
3)Long service life and needn't maintenance a long time.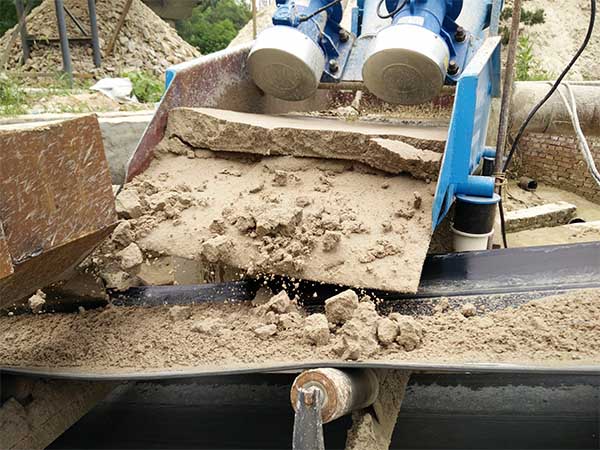 3.Reasonable structure, convenient maintenance, large capacity, low power consumption, high cleanliness, novel sealing structure, high efficiency, durability, cleanness, dehydration , and fine-grained products remain undisturbed,etc.
4.It is used for washing, grading and dewatering smaller sandstone that used in construction sites, gravel plants, glass factories, hydropower stations and other units.
Working principle
When wheel sand washing machine works, the power device drives the impeller to rotate slowly through the V-belt, reducer, and gear deceleration. The gravel enters the washing tank trough from the feeder, tumbling under the impeller, and grinds each other to remove the impurities that covered on the surface of the gravel. And destroyed the water vapor layer to facilitate dehydration.add water to form a strong water flow at the same time, and promptly carried away impurities and foreign matter with small specific gravity, and discharged from the overflow tank to complete the cleaning process.