In recent years, fine sand recycling machine is widely used in sand and gravel industry. Fine sand recycling machine is a new type of environmental protection equipment, which is the main equipment independently developed and manufactured by LZZG. And it has been widely applied to the processing of glass raw materials, sand aggregate processing in hydropower stations, and the recovery of artificial sand and tailings. It also plays a very important role. This can reuse these tailings or fines, and largely avoids the impact of these productions on surrounding environment.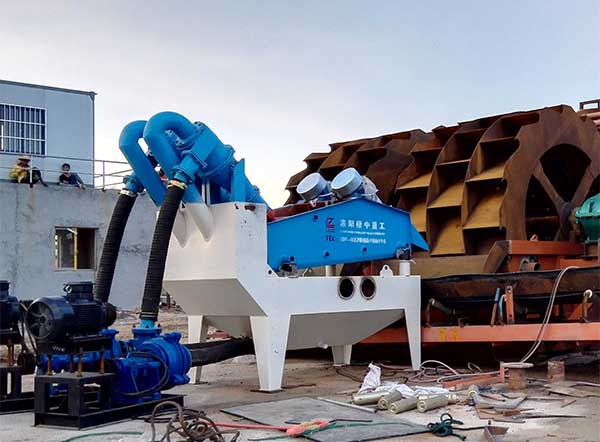 Especially in processing of artificial sand and stone aggregates. Because natural river sand is far from meeting the market's demand. Therefore, most of the supply and demand in current market are derived from artificial sand production. Wet sand production accounted for a large part. Bucket or spiral type sand washer is used to clean and classify sand in the wet sand production line. However, there is a big disadvantage in this process, which is the fine sand with diameter of 0.074 mm or less will flow with water.
This not only affect the quality of sand, reduce the production, but also these large losses of sand to the enterprise caused great losses, and if not deal with them to the outside world, the impact on the surrounding natural ecological environment . This requires a sand recycling machine to participate in the artificial wet sand production line to make up for this shortcoming.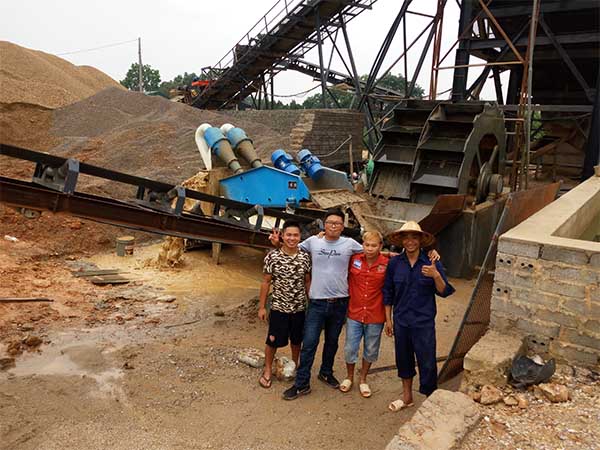 Slurry pump, cyclone, vibrating screen and other accessories are adopted in sand recycling machine to separate mud, stone powder, miscellaneous, water and fine sand from mud water to achieve the purpose of recycling fines and achieve sand quality. Sand recycling machine can effectively reduce the loss rate of fine sand, increase production and control the fineness of sand module and the content of stone powder. So these more than 90% of total amount of fine sand is can greatly improve the economic benefits of sand factory enterprises. It can also reduce the workload of sedimentation tank and reduce cleanup costs. The treated sand is naturally piled up for a short period of time and can quickly enter the market and improve the quality rate.
LZZG sand recycling machine adopts innovative polyurethane materials to make cyclone lining and vibrating screen mesh, which can not only improve working efficiency, but also prolongs the service life of whole fine sand recycling machine.