New sand washing machine is also named sand washing and recycling machine according to its functions. It is developed and produced by LZZG in order to meet the needs of customers for advanced sand washing equipment. It is a component of sand washing machine and fine sand recycling machine, which has the advantages and performance of these two kinds of equipment and is the only one equipment that integrates sand washing, dewatering and fine sand recycling in current market.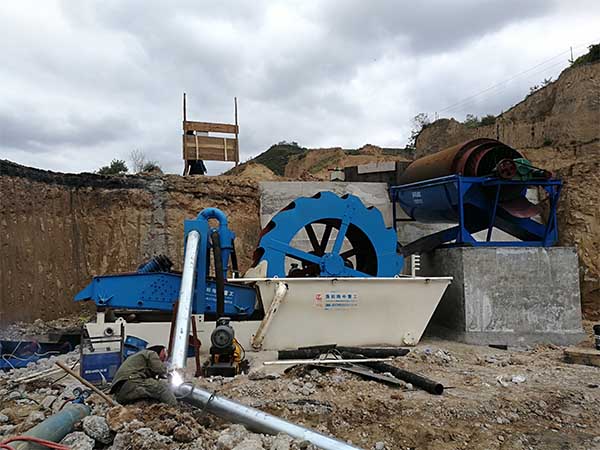 Economic benefit of new sand washing machine: When sand washing and recycling machine is used for washing sand, it can be used instead of sand washing machine. On the one hand, the lost fine sand can be recovered, which promotes the reasonable grading of sand and improves the production; On the other hand, the finished sand washed by sand washing machines is subjected to secondary cleaning, dehydration and grading. This can reduce the water content, mud and impurities in sand and improve sand quality toimprove the economic benefit of users. In addition, its full recovery of fine sand will also save the cost for clean the sedimentation tank and reduce the production cost.
Environmental benefits of new sand washing machine: The fine sand is run away seriously when washing sand by sand washing machine. These lost fine sands are discharged along with waste water, which will cause serious environmental pollution. The application of sand washing and recycling machine can not only clean sand, improve sand quality, but also recover more than 95% of fine sand in waste water, so that fine sand can achieve zero discharge. Thus avoiding the environmental pollution caused by the loss of fine sand. And rotecting the social environment.
LZZG is a professional manufacturer for producing sand washing machines. The fine sand recycling machine, dewatering fine sand recycling machine, sand washing and recycling machine, and fine sand dewatering machine are popular in the market and won the favor of customers. These sand washing machines not only created a lot of wealth for users, but also protected the environment.