In recent years, the construction of various infrastructures has been fully rolled out, which has promoted the mass production of building materials. The construction has strict standards for the fineness and purity of sand and gravel materials. So the natural sand or artificial sand cannot be put into use immediately, must be washed and cleaned by sand washing equipment to meet standard for construction sand. Therefore, we have to admit that washing sand equipment will continue to play an important role in mineral processing with the help of construction industry.
The main advantage of sand washing machine in refined production process is that it has three functions of cleaning, dehydration and grading. The grinding between sand and gravels can remove the impurities covering the surface of material, and complete the washing and dehydration process of aggregate under the action of strong water flow. The wide application of sand washing equipment can greatly improve sand quality.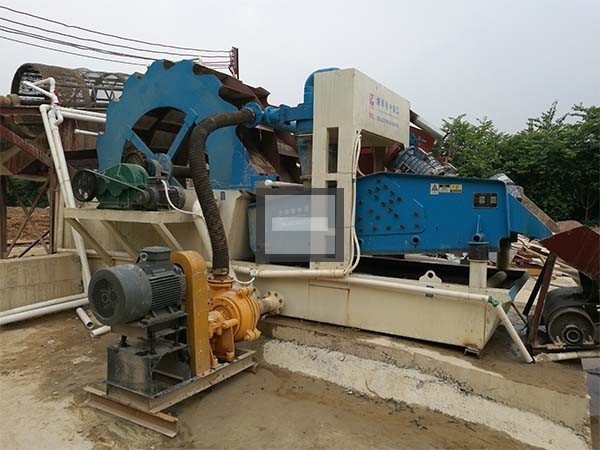 The application of sand washing machine
1. A large amount of stone powde is contained in sand and gravels after the crushing or sand making process, so the sand washing machine is needed to complete the impurity removal to ensure the purity of sand.
2. If the original ore is too high in water content and mud content, it should be washed before entering the crusher to avoid blockage of crusher.
3. If the ore is subjected to magnetic separation and flotation, it is recommended to use sand washing equipment for grading and drying to reduce the burden of subsequent production.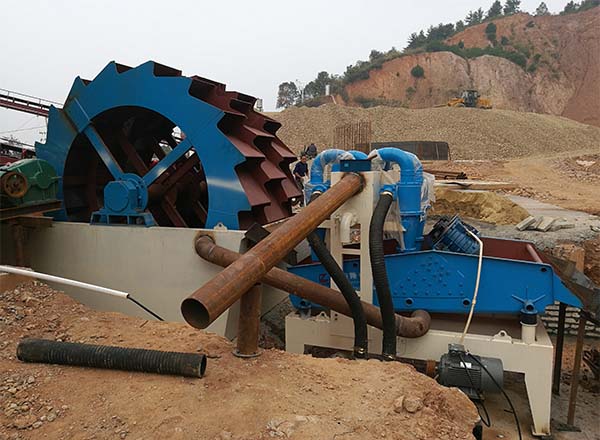 The maintenance of sand washing equipment greatly affects the service life of sand washing machine. Therefore, the following maintenance measures should be taken when operating sand washing machine.
1. Seasonal maintenance is mainly includes the replacement of engine oil, fuel oil and antifreeze to take measures to increase the freezing facilities.
2. The maintenance of bearing is very important. The bearing part is a component that is easily damaged. It is worn out during use, so regular maintenance is required, and lubricating oil is added regularly to increase the bearing life. Bearing grease must be replaced every three months, and the roller bearings should be carefully cleaned with clean gasoline or kerosene. The bracket is in contact with the bracket pad before entering sand washing equipment grease.
The daily maintenance is mainly to ensure the good technical state of sand washing machines, improve the production efficiency, reduce the wear and tear of washing equipment and prolong the operation.
Sand washing equipment will continue to play an important role in the beneficiation production process, do a good job in the maintenance of sand washing machine, so that it will generate good benefits and bring you considerable income.