Last Friday, a truck full of goods departure from our factory to Shanghai port, then exported to Vietnam by sea. In the truck is a sand washing machine and a muddy purification system. This is the first time that the muddy water purification system go abroad.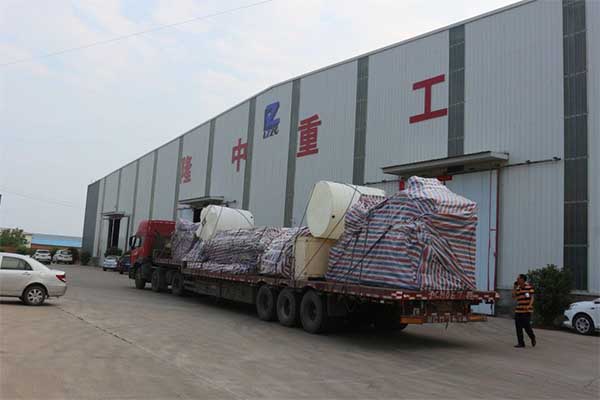 How we signed this order?
Last July, this customer browsed our website and sent a inquiry for sand washing machine. Because he didn't leave the detailed information, so we just can know he is interested in our sand washing machine. Our salesman try to contacted him by email. However, we didn't received any reply after sent many emails. Finally, the customer reply at sixth email.
The customer has a stone crushing plant, now he want to start a new sand processing plant. The requirements is washing the sand <5mm, capacity is 100-150t per hour. Then we recommended the proper equipment to him according to his requirements. He is satisfied with the sand washing machine. Then he mentioned he want to process the muddy water for reusing. So we introduced our muddy water purification system to him, he is very interested. But he hasn't planned to by the machine at that time, because the incomplete preparations for all aspects of work. Then adjusted the plans in accordance with the changes of customer conditions. So the contract was not signed until April of this year.