Sand and gravel production plant is a kind of special equipment for producing sand and stone for construction, which is 50% more energy efficient than traditional sand making machines.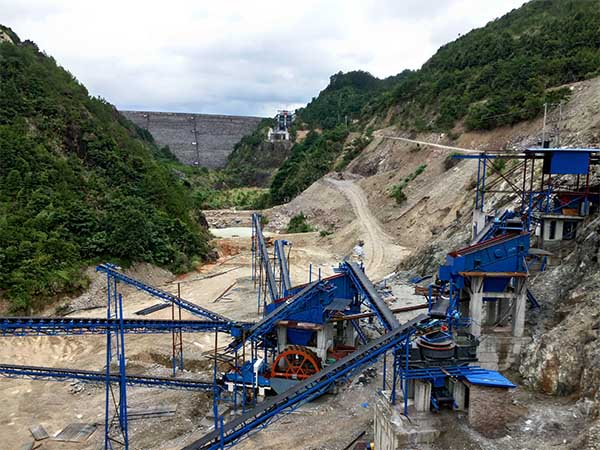 It can make all kinds of rocks, sandstone and river pebbles into construction sand with various sizes. The sand has a uniform degree of plasmid and high compressive strength, which is far more meets the construction requirements than sand produced by natural sand and ordinary hammer sander. The equipment has the characteristics of reliable performance, reasonable design, convenient operation and high work efficiency.
Introduction of sand and gravel production plant process
The stone material is evenly sent to jaw crusher by vibrating feeder for coarse breaking. The coarsely broken material is sent to sand making machine for further crushing by belt conveyor. And the finely crushed material is sent to vibrating screen for screening. The material that meets particle size requirements is sent to sand washing machine for cleaning. After cleaning, the output from finished conveyor belt is the finished product; the material that does not meet the requirements of finished grain size is returned from the vibrating screen to sand making machine for re-machining, forming a closed circuit for multiple cycles.