The screw sand washer is divided into a double spiral sand washing machine and a single spiral stone washing machine, which is mainly used for removing impurities of sand products.
Screw sand washer can be used in conjunction with our sand dewatering screen to effectively recover and dewater your washing sand. It offers a low-cost solution to sand/fines recovery after rinsing and passing through a washing screen.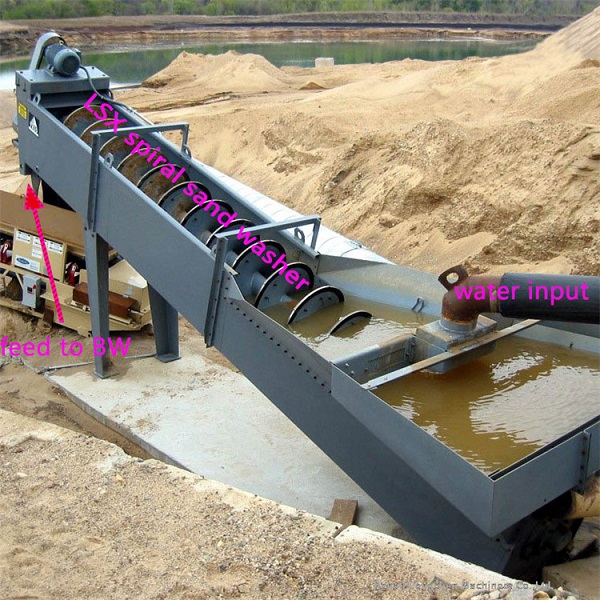 The spiral sand washing machine has a simple structure and stable performance. The impeller drive bearing device adopts a special sealing device to be isolated from water and water-containing materials, which greatly avoids the bearing damage caused by water immersion, sand and pollutants. The stone material treated by the spiral sand washer has a soil and stone powder content of less than 1%. It is very suitable for large-scale overpass bridge piers and bridge decks; railways and highway tunnels; high-rise large-scale building construction and other high-grade and high-standard construction industries. It enhances the solidification strength and firm structural strength of cement concrete.
Screw sand washer application field
Sand washing and recycling
Aggregates
Concrete Sand
Asphalt Sand
metallurgy, building materials