Wheel sand washing machine is a washing equipment for artificial sand and natural sand that with three functions of cleaning, dehydration and classification. It is widely used for washing, grading and purifying in metallurgy, building materials, hydropower and other industries. The washing operation of fine-grained and coarse-grained materials is suitable for construction sand and gravel for road construction.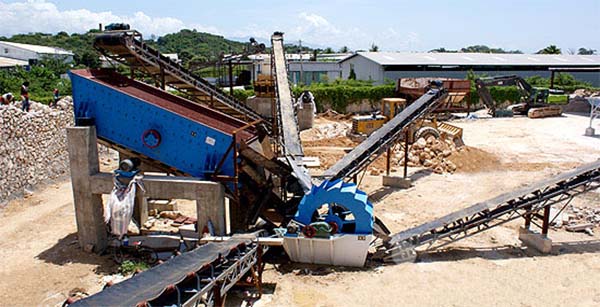 In the past, most people were concerned about the performance, quality, daily maintenance and operation of sand washing equipment. In fact, the output of sand washing equipment is also  should be concerned about. So, what are the factors that affect the output of sand washing machine?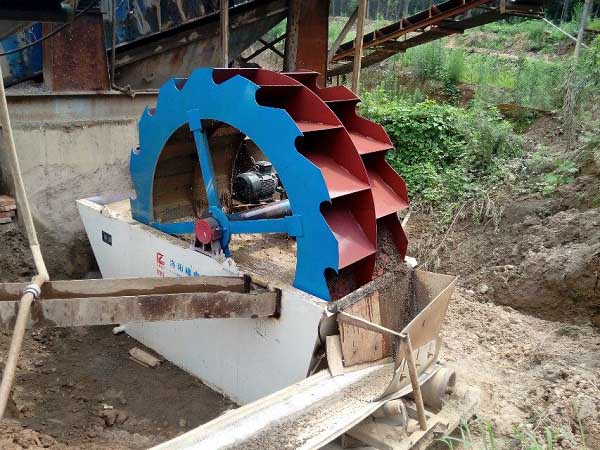 1. Quality of raw sand
The quality of raw sand will be the decisive factor affecting the output of sand washing machine. Such as the amount of impurities( dirt, stones and shells), and the particle size will affect the output of sand washing machine. The effect of different material washing by sand washing machines is different.
2. Viscosity of material
The greater viscosity of material, the easier to adhere. The material with high viscosity will adhere to the inner wall of screen in sand washing machine. If it cannot be cleaned in time, will seriously affect the working efficiency and normal operation of sand washing machine.
3. Quality of sand washing machine
The high quality sand washing machine with high effect and low failure, will be processed smoothly, and the output naturally increases invisibly.
4. Equipment operations
The operation will also affect the output of sand washing machine, so it is necessary to do a good job in training the equipment operators to understand the working principle, performance characteristics and various precautions of sand washing machines.