With the continuous development of sand and gravel plants in recent years, the demand for sand in the market is increasing, and even there is a shortage of sand. Therefore, the processing capacity of sand and gravel plants is increasing, and the ideal equipment for processing in sand and gravel plants is dewatering screen, which has very high efficiency, strong adaptability and wide application range, and can improves the overall benefit of sand stone factory.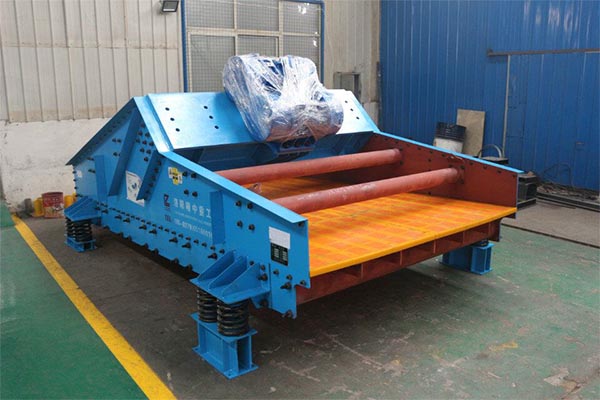 Advantages of dewatering screen application in sand and gravel plants
1. Large processing capacity and high output, which can meet the requirements of the majority of sand and gravel plants for production.
2. The finished product has excellent grain shape, and the hydraulic device is used to make the equipment easier to maintain.
3. Low wearing parts loss, accessories are made of wear-resistant materials, increased wear resistance and compression resistance, and extended service life.
4. The installation is more flexible and changeable, reducing a lot of unnecessary troubles and making it easier to operate.
5. Flexible application, high degree of automation, reliable safety performance, dewatering screen targeted.
6.Good environmental performance, no sludge and noise at the job site to improve the working environment.
Application of dewatering screen in sand and gravel plant
Dewatering screen is a kind of equipment used to wash and dewater sand, that is, remove the soil and other impurities mix in sand through the dewatering screen process, otherwise it will affect the quality and application value of sand. When we successfully applied the linear dewatering screen, it can be clearly found that the problem of serious environmental pollution caused by the loss of fine sand after sand washing by the sand washing machine can be effectively solved.
The material from sand washing machine can be desalted by dewatering sieve to achieve the desired separation effect. The heap can be directly dried, and no water is dripped during transportation. The separated water can also be recycled to achieve real energy savings.
In order to enable more linear dewatering screens, LZZG has introduced different types of production lines selected according to the needs of sand and stone manufacturers. In addition to recycling fine sand, linear dewatering screens can also be used to recover glass quartz sand. The construction of sand and stone for the production of fine and coarse coal sludge, especially for some green mud purification projects is very beneficial.