The main function of dewatering screen is dewatering, desliming, and desorption. It can be used for sand washing in sand and stone material plants, coal slime recovery in coal preparation plants, and tailings drying in concentrators. It is also called sand dewatering screen, coal dewatering screen, coal mud dewatering screen, tailings dehydration screen, high-frequency dewatering screen, etc.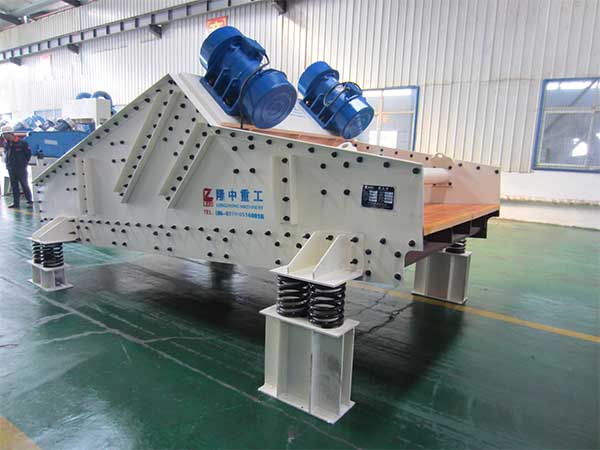 Due to the increase demand for dewatering screen in recent years, the dewatering screenmarket has become more and more complex. How to choose reliable dewatering screen manufacturer?
1. High credibility
LZZG is specialized in the research, development and production of various types of dewatering and screening equipment. It has superb production technology and rich production experience. Always put the interests of users in the first place, and everything is based on the interests of users. The Longzhong Heavy Industry brand has a very high reputation among consumers.
2. Good quality
LZZG dewatering screen adopts craft to build. It has significant advantages in terms of quality, structure, adaptability, energy saving, and production. Each device has achieved excellence. Moreover, the price of the dewatering screen is also relatively economical and the cost performance is very high.
3. Perfect after-sales service
In order to eliminate user's all worries, our company guarantees to provide users with a series of after-sales service such as the configuration, delivery, instruction training, maintenance, etc. And to be normalized by the contract, so that the user's interests will not be damaged in the slightest.
In general, LZZG dewatering screen technology has advanced technology, good quality, and after-sale protection. It is the pioneer in dewatering screen market, and some can bring benefits to users.