Quarry aggregate washing plant design and construction

July.31,2020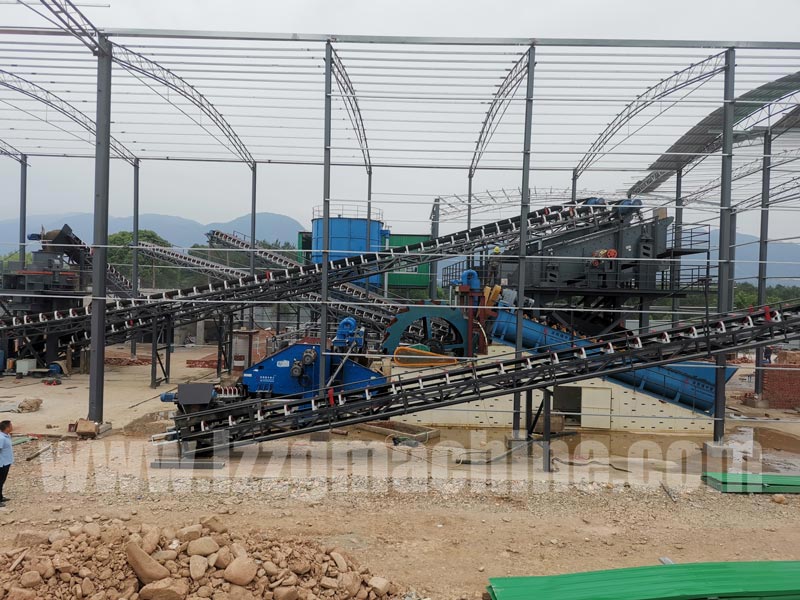 The pollution characteristics of the sand washing wastewater in the wastewater treatment process design of the sand, quarry aggregate washing plant are mainly high silt content, high suspended solids content, high color and gray. The method of removing the slag accumulated in the grit tank used to manually remove the residue on a regular basis in the past. The sludge is transported to the sludge drying plant for probation, and is regularly cleared out and transported to the nearby backfill area of the sand washing plant for landfill.
The equipment used in the design of the wastewater treatment process of the aggregate washing plant includes filter press, high-efficiency deep pursuit thickener, dewatering screen, and mud purification equipment. The waste water treatment process design of LZZG sand washing plant has a wide range of treatment, low investment, and high return. Maintenance is simpler, and fewer repair services are required. Cleaner water can be separated from the wastewater of the sand washing plant and can be directly used for reuse. The equipment is easy to install and requires a smaller footprint. The purification system can be automated and requires less manpower.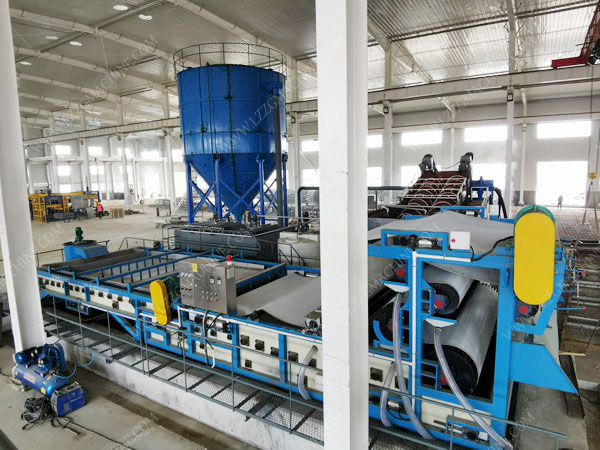 WORKING PRINCIPLE OF AGGREGATE WASHING PLANT
1. Sludge dewatering equipment with belt filter press to process the sludge dewatering process. The sewage enters the sludge sedimentation tank. After the sludge settles, the concentration is higher and less medicine is used. Then it is pumped out by the sludge pump and passed through the mud pipe to the static mixer. The medicine also enters the static mixer from the medicine pool through the medicine pipe.
2. The sludge and the medicament enter the static mixer at the same time. After the sludge and the medicament are mixed, they will be flocculated and then pass through the mud pipeline and then enter the thickener of the belt filter press. After a heavy dewatering of up to ten meters, it enters the filter press host. After passing through the two ring-shaped filter belts inside and outside, driven by the driving roller, it starts to enter the downward curved arc-shaped wedge-shaped area for initial pressure dehydration.
3. Then enter the low pressure zone, a large amount of water is pressed out by a pressure roller with L-shaped bead, and then enter the surface pressure generated by the S-shaped winding type for gravity dehydration. After the inner and outer filter belts are separated, the working surface of the inner and outer filter belts After dehydration, the filter cake is scraped off. The pressed water flows through the pipeline to another sedimentation tank. After sedimentation, the clean water can be pumped to clean the mesh belt of the belt filter press to maintain the continuous dehydration effect and complete the entire process of sludge dehydration.