Hydrocyclone system for tailing dewatering discharge

December.17,2019
LZZG Tailings dewatering hydro-cyclone brief information
The lassification hydrocyclone is widely used in the two-stage inspection of various metal ores and non-metal ores to control the classification. The specifications of the cyclone are from 75mm to 660mm, which can be applied to the plants with different processing volumes and different requirements for the fineness of the matte. The cyclone adopts a unique structural design, which allows the overflow fineness of the two-stage cyclone to be arbitrarily selected and adjusted from -200 mesh 75% to 95%.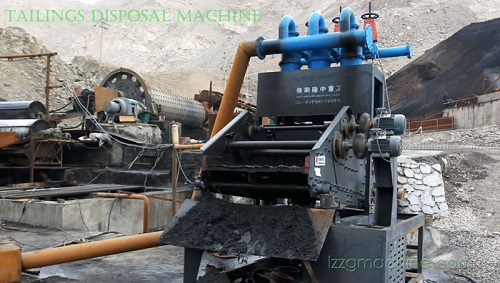 ◆ Process characteristics
■ The tailings have been changed from dam-type discharge to dump yard discharge, which has eliminated the tailings pond and water storage capacity, avoided accidents such as dam break, flood dam and dam collapse, and improved safety.
■ High economic efficiency, reducing investment costs, saving land acquisition costs, shortening construction cycles, and maintaining low operating costs
■ Achieve zero discharge of wastewater, save a lot of water for the society, and save a lot of money for the enterprise.
■ Technical solution for tailings dry stack treatment, which can not only make cofferdams for planting trees, but also backfill pits and subsidence areas, and achieve a double harvest of resource development and environmental protection.
■ Simple management, easy operation, wide application, suitable for concentrated dry discharge of tailings of various particle sizes and concentrations.
◆ Application equipment example
■ Efficient Concentrated Cyclone —— The core of tailings dry drainage system
The combination of high-efficiency concentration cyclone, thickener and dewatering screen can complete the concentration and dewatering process efficiently. After concentrating and dewatering by the cyclone, the increase of the underflow concentration creates good conditions for the dewatering screen operation, which can greatly increase the capacity of the dewatering screen, and the reduction of the overflow concentration can effectively reduce the load of the thickener. Utilizing a unique structural design, it is widely used in various types of ore dressing plants. In iron ore, even if the feed concentration is about 8%, the underflow concentration can still be maintained above 70%, and the yield is above 75%.