Polyurethane dewatering screen mesh dimension

November.20,2019
Polyurethane dewatering screen mesh is widely used in the screening machine of metallurgy, mining, coal, building materials, water conservancy, road construction and other industries. It is a replacement product of steel plate punching mesh, steel wire mesh, stainless steel sieve plate, and rubber sieve plate, with weight. Light, high screening efficiency, no plugging, anti-friction, impact resistance, tear resistance, long life (5-8 times of steel sieve plate), low noise, easy installation, high comprehensive benefits.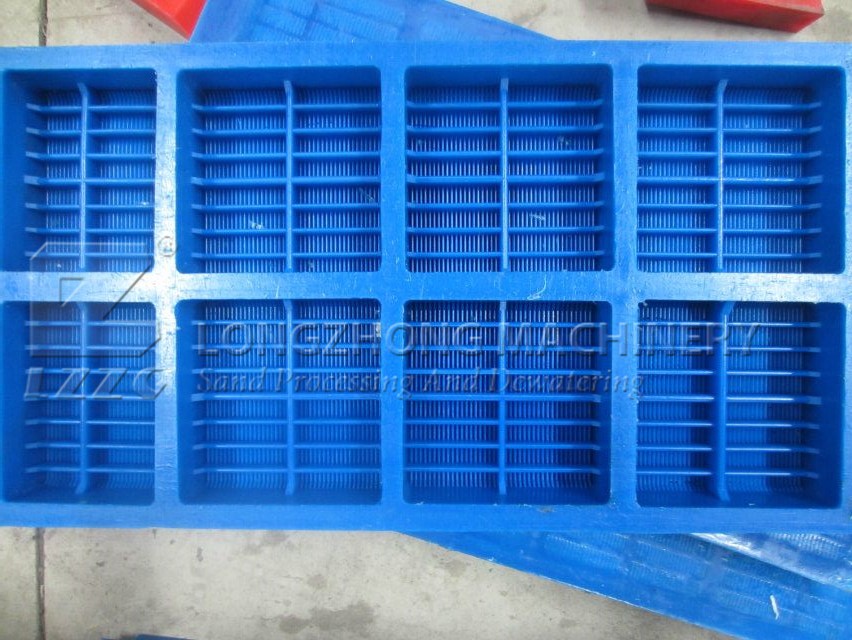 Uses of Polyurethane screen
metallurgy (iron ore, limestone, fluorite, cooled blast furnace slag, coke and other raw materials), non-ferrous, yellow, coal, chemical, building materials and hydropower projects, abrasive waste treatment, quarry and other industries, washing, screening Division, grading, and other industries.
The new structural mode sieve plates of various web sizes and mesh sizes are especially used in applications with high impact, high hardness and high wear resistance. Wear-resistant sieve plates for fine crushing and screening in iron ore, classification of raw coal, gold, building materials, and screening of hydropower and nuclear power engineering gravel.
Mesh Dimensions: 305*305*30 305*305*45 305*610*30 305*610*45 The slit width is 0.1, 0.2, 0.3,… 2.0, 2.5, etc., length is 14-16mm. Polyurethane dewatering screen has the characteristics of wear resistance, not easy to block holes, oil resistance, water resistance, lightweight and easy installation. It can also be customized according to the size of the customer's specifications!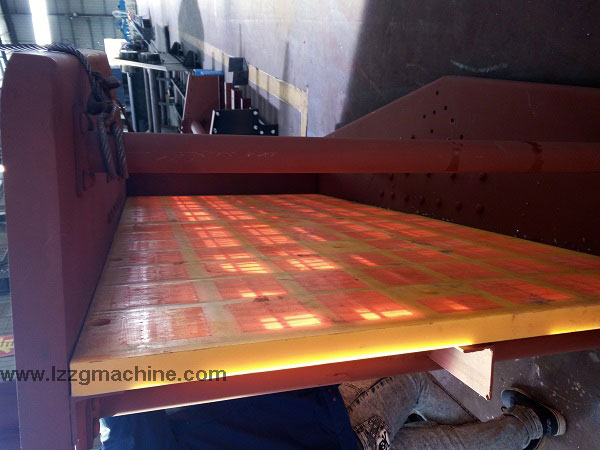 Customed Polyurethane screen with such advantages
1. Good wear resistance and long service life. Its wear resistance is 3~5 times that of steel sieve plate, which is more than 5 times that of ordinary rubber sieve plate.
2. The maintenance workload is small, the polyurethane sieve plate is not easy to damage, and the service life is long, so the maintenance amount and the maintenance and repair loss can be greatly reduced.
3It is more adaptable and can be used in any type of vibrating screen machine. It can be used in hydropower stations, building materials and other metals to select mining. Screening of various materials in the range of 0.1mm-170mm, regardless of dry sieve or wet sieve, does not affect the screening efficiency. The dewatering and de-screening in the range of 0.5m-3mm more fully demonstrate the superiority of the polyurethane screen surface. The polyurethane has a low density (1.32kg/m 3 ) and is lighter than the metal mesh surface, which can reduce the energy consumption of the production, so it can adapt to the large-scale development requirements of the sieve machine.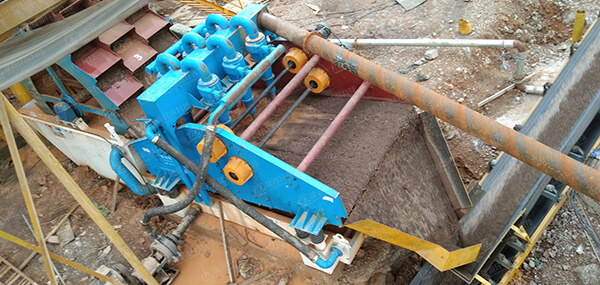 4. And the installation is simple, easy to replace and repair, the product is suitable for any type of screening machine, lightweight, for on-site installation or replacement inspection, greatly reducing the workload.