Frac sand vibrator screen for shale oil mining

May.24,2021
Fracturing sand is a petroleum proppant. The fracturing sand enters the formation with high pressure solution to fill in the cracks of the rock formation. It plays the role of supporting the cracks not to be closed due to stress release, thereby maintaining high conductivity, making oil and gas unblocked, and increasing production.
Frac sand vibrator screen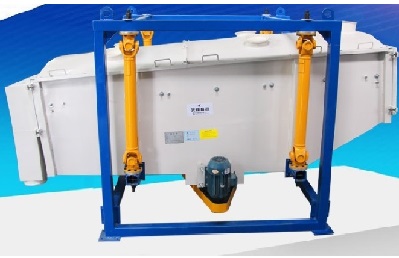 The main function of the fracturing sand vibrating screen is to classify materials of different sizes. The requirement of fracturing sand vibrating screen is large output. The output of linear vibrating screen is relatively low. The output of square rocking screen is 2-5 times larger than that of linear vibrating screen. Therefore, this equipment is favored by the fracturing sand industry.
The square swing screen is a kind of high-efficiency screening equipment with high precision and large output. It has excellent self-cleaning screen effect. A screening equipment that effectively simulates the principle of manual screening (screening accuracy, efficiency, and screen life are all It is 5-10 times of the conventional round screen), through a specific reciprocating rotary motion and a low-inclined screen surface, the material can quickly pass through the screen surface, achieving high screening efficiency and large output.
Swing screens are widely used in the screening and treatment of dry and wet materials in fertilizer, urea, chemical powder, PVC industry, soda ash, starch, medicine, ceramics, and grain industries, and can meet high-volume, high-density screening.
Performance requirements of fracturing sand
1. It must have sufficient compressive strength and wear resistance, can withstand strong pressure and friction during injection, and effectively support artificial cracks.
2. The relative density of fracturing sand particles should be low, which is convenient for pumping into the well.
3. When the temperature is 200 degrees, the proppant particles will not chemically interact with fracturing fluids and reservoir fluids. The maximum allowable acid solubility should be less than 7%.
At present, the commonly used proppants mainly include quartz sand, alumina-vanadium clay ceramsite sand, and resin-coated composite particles. Due to its low cost and low density, it is easy to pump and is used in large quantities. However, quartz sand has a low strong bottom and poor sphericity, which reduces fracture conductivity and is not suitable for deep wells with high closure pressure.
The composite particles of resin-coated quartz sand have improved sphericity, stronger corrosion resistance, and better flow conductivity, but the product has a short retention period and high cost. It is not easy to promote today when the cost is paramount. Instead, bauxite is used. The ceramsite proppant of the ceramsite process has high density, good sphericity, corrosion resistance, high temperature resistance and high pressure resistance. At the same time, the cost can be better controlled, so it is more and more widely used in oil and gas fields.
Practice has proved that oil wells fractured with ceramsite petroleum proppant can increase production by 30-50% and extend the service life of oil and gas wells. It is a key material for the exploitation and construction of oil and natural gas low-permeability oil and gas wells. It can not only increase oil and gas production, but also And it can extend the service life of oil and gas wells.