Attrition Scrubber, Silica Sand Scrubbing Machine for sale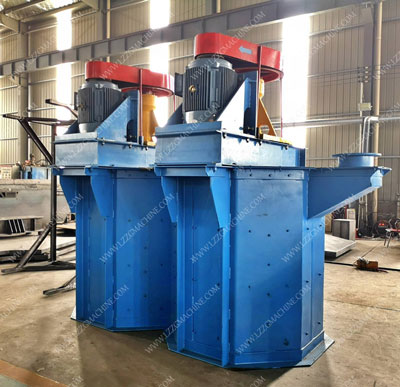 Attrition Scrubber description
[Feed size]: ≤10mm
[Volume]: 0.25-4*2m3
[Processing amount]: 2-100t/h
CX series scrubber is mechanical equipment designed and manufactured by our company according to the production practice. It is used to wash the slurry with a concentration of 68~70%, wash the mud and sand on the ore, create conditions for the beneficiation operation, and also apply to other crucibles. Washing industry. Used for the dispersion of slime, removal and scrubbing of mineral surface impurities. Silicon carbide can handle mullite, limestone, barite, potassium sodium feldspar, wollastonite, dolomite, calcite, limestone.
Working principle of Sand Scrubbing Machine
The slurry enters the scrubber cavity through the feed pipe. Under the strong agitation of the impeller, the slurry produces severe turbulence. The ore particles have great momentum in them and produce intense friction and collision with each other. The impurity film wrapped on the surface of the ore is easily peeled off the mineral surface by friction and impact due to its low strength. The cement surface is immersed in water and then the mineral particles are strongly rubbed and collided with each other to loosen and disintegrate, thereby achieving the separation of clay and ore. These film impurities and clay matter are disintegrated and exfoliated into the slurry, and the slurry can be separated by subsequent de-sludge. In the actual production process, different agents should be added according to the actual conditions of the mineral.
Product Features
1. The structure is simple, the effective volume is large and the floor space is small. Low circumferential speed and long service life. The power consumption is small, the scrubbing stirring intensity is large, and the effect is good.
2. The impeller is above the "slurry sedimentation zone", the boot is light, the starting power is small, and the labor intensity of the operator is greatly reduced.
3. The relative position of the double-slot scrubber to the mine, mine and motor can be made into different positions according to user needs.
Technical parameters
| | | | | | | | |
| --- | --- | --- | --- | --- | --- | --- | --- |
| Model | Feed Size (mm) | Capacity (t/h) | Box Size (m³) | Impeller Diameter (mm) | Power (kw) | Weight (kg) | Overall Size (mm) |
| CX1-1 | ≤10 | 10-30 | 1 | 480 | 15 | 1400 | 1180*1150*2060 |
| CX1-2 | ≤10 | 10-30 | 1*2 | 480*2 | 30 | 2400 | 2280*1150*2060 |
| CX2-1 | ≤10 | 30-60 | 2 | 520 | 30 | 3300 | 1600*1600*2780 |
| CX2-2 | ≤10 | 30-60 | 2*2 | 520*2 | 60 | 6200 | 3080*1600*2780 |
| CX4-1 | ≤10 | 60-100 | 4 | 770 | 55 | 7500 | 1900*1760*3470 |
| CX4-2 | ≤10 | 60-100 | 4*2 | 770*2 | 110 | 14500 | 3720*1760*3470 |