3 Axis Horizontal vibrating screen

August.03,2018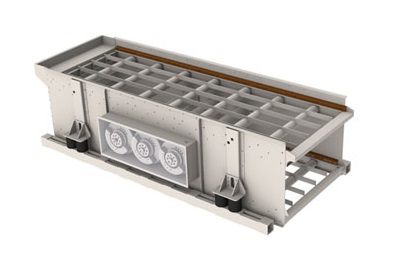 SP type horizontal three-axis elliptical vibrating screen has the advantages of inclined circular vibrating screen and horizontal linear vibrating screen. It has the characteristics of good permeability, large processing capacity, and small installation height. It is a variety of mines and quarries. Ideal for field and mobile screening stations.
The advantage of the elliptical throwing design is that it can change the elbow length and angle of the throwing to meet the optimal needs of the vibrating screen. The throwing material is short in the vertical direction and the higher the material is, the higher the horizontal direction is, and the material is rough. The adjustment of these throws is easy to complete.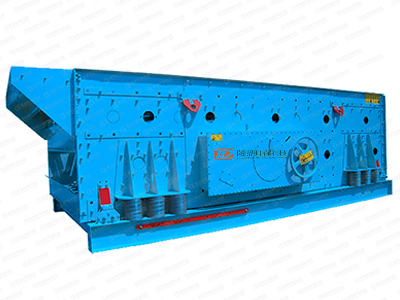 Horizontal vibrating screen features
This series of sieve machine adopts ordinary motor to drive the eccentric link mechanism to reciprocate, and with the special leaf spring connection support mode, the sieve machine has stable movement, reasonable structure, novel design, and advanced technology.
The number of sieve layers of a single sieve machine is large, and the unloading method combining front-end discharge and side discharge is skillfully used, and multiple sieve machines can be organically connected in series, which greatly improves the efficiency of classification. It is possible to achieve a grading of twenty to thirty kinds of granularity in a process flow, thereby facilitating process layout.
The material is slightly thrown and jumped forward. The screen box oscillates back and forth in the vertical plane. The screen mesh is small and has little damage to the surface of the material. It is especially suitable for the screening of fragile materials.
the screen has a rapping device, it is not easy to block the hole, and the tension is easy, the replacement is convenient, and the classification granularity can be quickly changed.
Small size, lightweight, simple and compact structure; low energy consumption, low noise, is conducive to energy saving and improve the working environment.
Simple installation and operation; stable and reliable operation; easy to maintain, only need to add grease to each rotating part regularly.
High screening efficiency and long service life.
Start and stop quickly and smoothly, which is convenient for centralized control and automatic control.