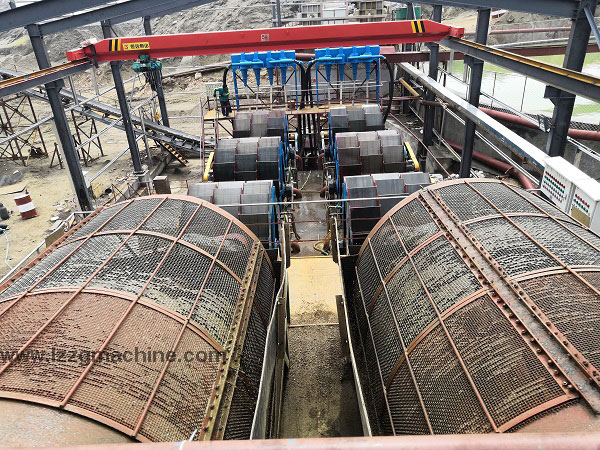 Trommel mills are needed in the sand making industry to separate sandstones of different sizes. The screens of the trommel screens are often worn out, and lzzg can produce wear-resistant replaceable screens to maximize equipment life. The specific conditions of the quarry are tailored to the most suitable trommel screen.
The trommel screen is a mature and universal inertial screening equipment. Its new design concept and unique structure make it the closest to the manual screening operation. It has achieved a nearly perfect sieve for the quarry screen. The effect is divided and has broad application prospects. The running trajectory of the trommel screen is non-linear. Due to the unique structure and working principle, the quarry screen is especially suitable for the classification of fine particles and fine powder materials. Quarry trommel screen can be used for dry screening or wet screening. It is widely used in mining, building materials, metallurgy, casting, abrasives, chemicals, light industry, pharmaceutical and food industries for the classification of fine materials. .
How does the trommel screen work?
The trommel screen mainly consists of a motor, a reducer, a trommel set, a frame, a sealing cover, and an inlet and outlet. The rotary screen assembly is mounted obliquely on the frame, and the motor is coupled to the rotary screen through the coupling through the reducer to drive the trommel assembly to rotate about its axis.
When the material enters the trommel screen device during the quarry screen operation, due to the inclination and rotation of the trommel assembly, the material on the screen surface is turned over and rolled, so that the qualified material (the product under the screen) is discharged through the bottom of the rear end of the trommel. The mouth is discharged, and the unqualified material is discharged through the discharge port at the tail of the trommel. Due to the turning and rolling of the material in the trommel, the material stuck in the screen hole can be ejected to prevent the screen hole from being clogged.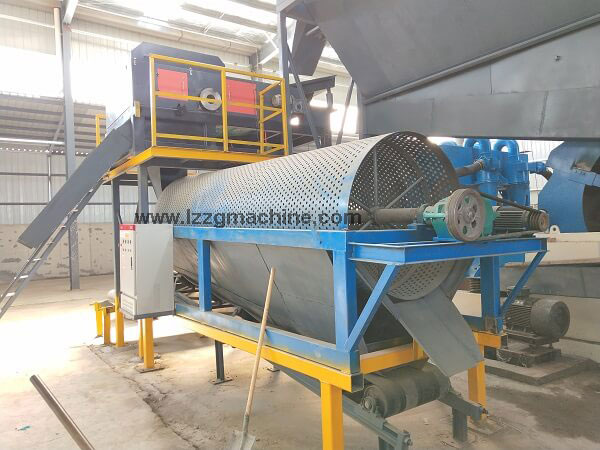 Tray screen features
In the work, the screen hole of the trommel screen is not easy to block, the operation is very stable, the noise is low, and the structure is simple and the maintenance is convenient. The equipment is suitable for grading of large and small stones in the field, as well as separation of soil and stone powder; separation from sand and gravel in sand and gravel field; coal industry for separation of lump coal and coal powder and coal washing; chemical industry, used in mineral processing industry Size chunks are fractionated and powdered.
How much is the price of the quarry trommel screen? There are countless manufacturers of quarry trommel screens on the market, and the quotations are also different. Get the latest offer, please leave us a message, we will reply in the first time.