Sand washing machine is an indispensable sand and gravel cleaning equipment in sand production line, which can effectively separate the dirt and dust in sand and gravel material. It is widely used in sand gravel, mine, construction, transportation, chemical, and concrete mixing plants, etc.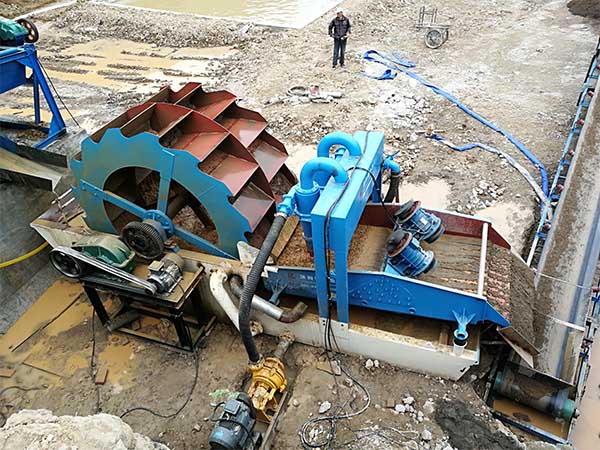 Then how to operate the sand washing machine correctly?
1.Before starting, firstly rotate the rotor by hand to check whether there are any abnormalities of machine; it is not allowed to be repaired and cleaned during operation, and it is strictly forbidden to start and repair.
2.When operating, do not add stones that exceed the specified size; they should be rotated in a fixed direction and must not be rotated in opposite direction.
3.The use unit should operate after installing protective equipment on the V-belt according to the specific conditions on site.
4.When the machine is running, if there is abnormal vibration or noise, stop feeding. After the materials in the standby are exhausted, stop the motor, stop the inspection, and remove the fault before continuing operation.
5.The sand washing machine work site should not be littered with debris and must have sufficient light for the lighting equipment.