River sand is a natural stone that has been repeatedly subjected to collisions and frictions due to the force of water under natural conditions.It is a kind of non-metallic ore with many impurities, which composition is more complex and surface is smooth. River sand particles are sleek, clean, and widely sourced. River sand is divided into: building sand, drying river sand, natural river sand. The main specifications are: 4-8 mesh, 8-16 mesh, 10-20 mesh, 20-40 mesh, 40-70 mesh, 70-100 mesh.
River sand can be used as the main raw material in concrete after sieved and cleaned. It can be used as a skeleton or as a filler. And can be used as the main raw material for thermal insulation mortar for exterior walls. For example, adhesive mortar and trowel mortar are mainly made of washed river sand.
Then how is a proper river sand washing plant?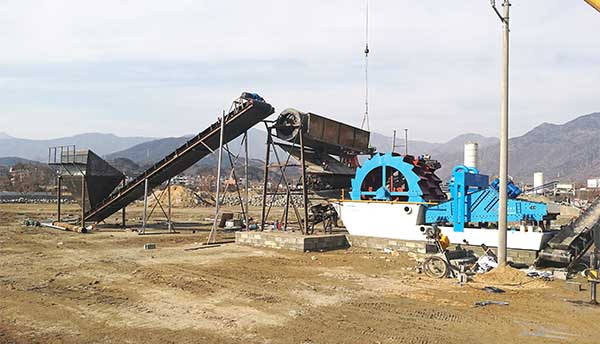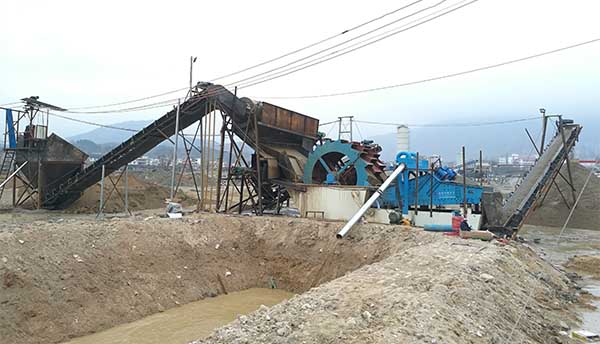 1.Hopper+vibrating feeder:
*For feeding continuously
2.Rotary screen:
*For separating>10mm particles.
3.Sand washing&recycling machine:
*Multiple functions: washing, screening, dewatering and fines recycling;
*Final products: coarse sand 3-10mm and fine sand 0.074-3mm;
*Final water content down to 12%-15%;