With the development of various industries such as construction industry, the demand for sand is increasing. so it promoted the development of sand crushing and sand washing industry. Along with it, various quarries and large-scale washing lines emerged. So there are more and more demand for sand crushing equipment, sand washing equipment and other sand processing equipment.
In general sand processing plant, the sand be put into sand washer for washing, then washed sand be fed onto belt conveyor to form stock piles, the mud water will be discharged. But there are lots of fine sand are mixed into mud water, which are too small that can't be washed out because the screen mesh. This causes serious waste, and decrease the economic benefits.
So our company researched and developed a kind of machine for this situation—fines recycling machine, which can recycle these fine sand mixed in mud water effectively. It is mainly for recycling 0.074-3mm fine sand. The recycling rate can be above 95%. These recycled fine sand can be used in construction or other industries. And can improve the economic benefits.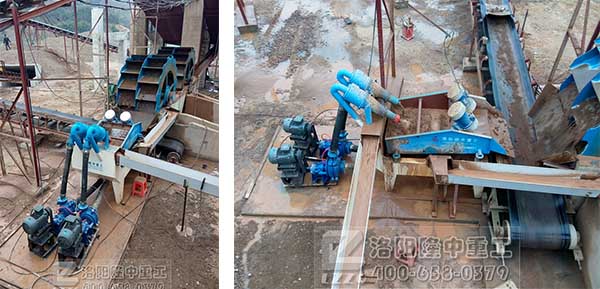 Now the fines recycling machine has been an important equipment in sand processing industry. It always followed sand washing machine or dewatering screen in working site.