Construction waste crushing and sand making system
Construction waste refers to the muck, brick slag, cement block and other waste generated during the construction, laying or dismantling of various buildings and pipe networks by construction, construction units or individuals, but such waste does not mean that Potential value, on the contrary, through the proper treatment of construction waste, not only is the value huge, but also the demand is very wide.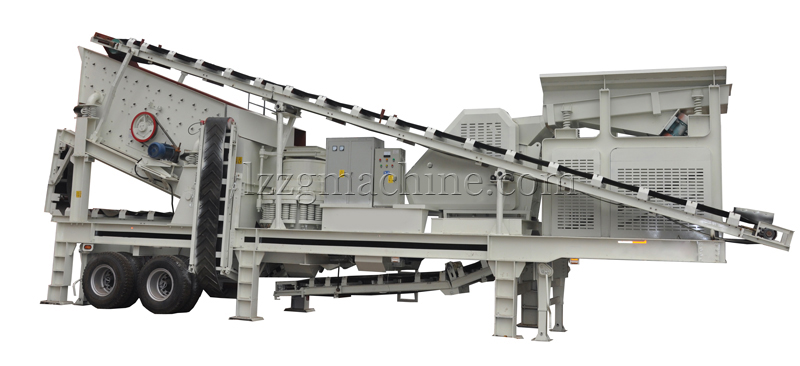 LZZG has developed a waste crushing treatment system. The recycled aggregate formed by the treatment meets the particle size and shape required for the production of recycled building materials. The green building materials produced by construction waste include road engineering materials and building materials, and have recycled aggregate and recycled concrete insulation. Bricks, landscape bricks, permeable bricks, and other products are widely used in the market.
Many of the waste in construction waste can be reused as renewable resources after being sorted, rejected or crushed. For example, construction waste recycled aggregate can be used for sand, used for masonry mortar, plastering mortar, concrete cushion, etc. It can also be used to make building materials such as blocks, paving bricks, grate bricks, etc., which is also a construction waste resource. The main way of utilization. Moreover, various provinces and municipalities have also introduced relevant policies to promote construction waste recycling bricks, construction waste resource disposal subsidies, etc., to promote the utilization of construction waste resources.
What equipment is used for construction waste disposal?
The fixed construction waste treatment equipment consists of a vibrating feeder, a jaw crusher, a counter crusher, a vibrating screen, a belt conveyor and a dust removing device. The production line has high crushing efficiency, good finished grain shape and no blockage of the main machine.
The mobile construction waste garbage disposal equipment is upgraded on the basis of the fixed construction waste treatment equipment. It does not need to hit the ground pile and can be directly driven to the job site. The single machine is equivalent to a complete production line, which is used for feeding, crushing and screening. Separate and transport in one, multi-purpose machine, save production cost, follow the stop, free transition. It comes with a diesel generator.
Working principle
Product Features
Technical parameters