What are the uses of abandoned mines?

March.02,2020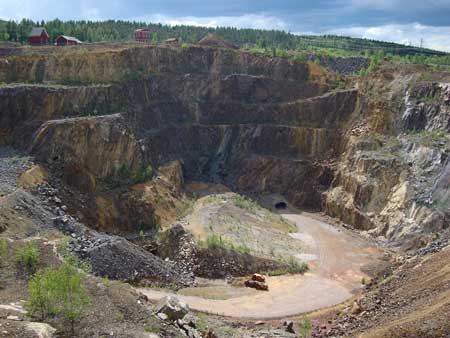 The value of developing abandoned mines
Making full use of the energy resources in abandoned mines can not only reduce resource waste, improve the efficiency of development and utilization of energy resources in de-produced mines, but also provide a strategic path for the transition and relief of sustainable development for abandoned mine enterprises, thereby promoting a resource-exhausted city Transformation and development.
According to the specific conditions of the abandoned mine, it can be divided into the following multiple utilization methods. At present, the Chinese Academy of Engineering has proposed the construction of distributed pumped storage power stations, the development of industrial tourism resources in underground spaces, the construction of underground oil and gas storages, the development and utilization of space resources in deep open-pit mines that have exhausted resources, the development of renewable energy sources, and ecological restoration and Continuing industry cultivation, building a national scientific research platform for underground space, and conducting research on national defense science and technology.
What issues need to be addressed
The intelligent and accurate development and utilization of energy resources in abandoned mines involve multidisciplinary cross-cooperation. The content is complex and complicated, and many scientific problems need to be solved. For example, the coupling mechanism for the efficient conversion and development and utilization of underground coal gasification, the underground space storage environment protection mechanism based on safe and intelligent precise control, the intelligent and accurate development model of mine water and unconventional energy based on multi-field coupling, and the construction of abandoned mine renewable energy Development and microgrid energy transmission model, construction of abandoned mine tourism development model based on ecological restoration and environmental support, etc.
Tailing treatment equipment: Belt filter press, Mobile slurry treatment Station, JY series automatic flocculant addition system.