Heavy-duty linear vibrating dewatering screen – coal washing equipment

November.26,2019
Through years of development and introduction of absorption, the level of coal washing technology and technical equipment has been continuously improved, and the heavy media, jigging, vibrating screen technology and composite dry coal washing technology have developed rapidly, forming a variety of types and series of washing equipment.
Coal washing equipment is important equipment for industrial raw materials and energy production, and the improvement of its efficiency will become an important link for saving resources and energy. With the closure of a large number of small metallurgical, small coal mines and small cement enterprises, new large-scale ore dressing plants, coal preparation plants and cement plants have been successively constructed, which have put forward higher requirements for coal washing equipment, and urgently require large processing capacity and separation points. Washing equipment with high efficiency and reliable operation.
In addition, the machinery industry and fixed asset investment are closely related. The demand for coal washing machinery is also closely related to the fixed asset investment in the coal mining industry. In fact, due to the rapid growth of coal demand and increasing attention to coal safety issues, China 's investment in coal mining fixed assets has increased year by year, and the degree of mechanization has gradually increased.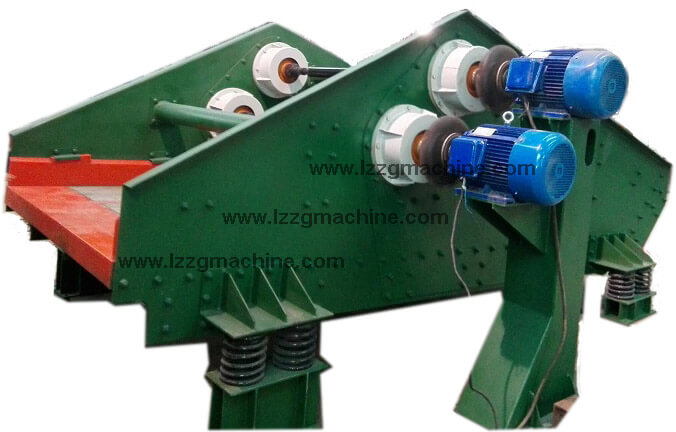 The coal vibration dewatering screen solves the problem of a low coal washing rate. The vibration dewatering screen is an efficient washing and screening equipment. Compared with other washing equipment, this equipment has a high degree of cleanliness, less material loss, less energy consumption, and lower investment costs. Therefore, it has been widely used in coal washing.
The vibration dewatering screen produced by Longzhong Heavy Industry has large processing capacity, high cleaning degree, small floor area, low failure rate, low energy consumption and low investment cost. It is ideal for coal washing, clean coal washing, and slime recovery. device.