Sand and gravel multi layer vibrating screen improve screening accuracy

October.15,2020
The circular vibrating screen is composed of multiple sieve plates, which can divide the sand and gravel into 2~6 levels according to the particle size. The circular vibrating screen has the advantages of small area and high working efficiency. It can carry out impurity removal and multi-level screening of materials.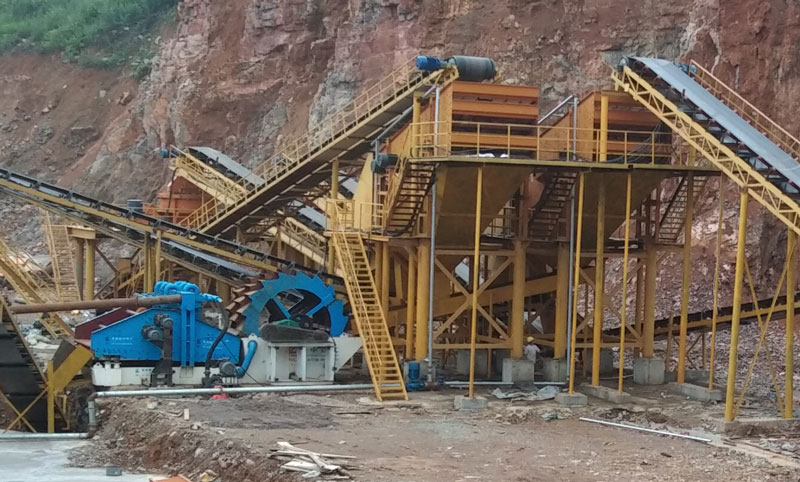 Sand and gravel grading vibrating screen is a new type of multi-layer, high-efficiency vibrating screening equipment. It is used for product classification in mining, building materials, transportation, energy, chemical and other industries. It is very suitable for shale, slime, Mica, barite, feldspar and other materials are screening equipment with a wide range of applications.When the equipment is working, its vibration is stable, the failure rate is low, the number of maintenance is reduced, and it has the characteristics of large processing capacity and durability.
The screen structure
The series of circular vibrating screens are mainly composed of a sieve box, a screen, a vibrator, and a vibration-damping spring. The vibrator is mounted on the side plate of the screen box and is rotated by the motor through the V-belt to generate centrifugal inertial force, forcing the screen box to vibrate.
This series of screens is mounted in a seat. The adjustment of the screen inclination can be achieved by changing the height of the spring support. The motor can be installed on the left side of the screen frame, and can be installed on the right side of the screen frame. If there is no special requirement, the manufacturer installs the product according to the right side of the material movement direction.