Kaolin Clay Purification Equipment And Process Flow
The kaolin clay purification and processing equipment can separate non-clay minerals and organic matter such as quartz, feldspar, mica, iron minerals, and titanium minerals in kaolin. It can produce kaolin products that can meet the needs of various industrial fields.
In addition to the use of gravity separation, flotation, magnetic separation, etc. to purify and remove impurities, kaolin is sometimes treated by deep processing methods such as chemical bleaching, ultra-fine flakes, calcination, and surface modification.
Purification technology of kaolin production line
The wet treatment process includes several stages such as dispersion, classification, impurity sorting and product treatment of sludge.
Raw ore → crushing → mashing → sand removal → cyclone classification → flakes → centrifuge classification → magnetic separation (or bleaching) → concentration → filter press → drying → ceramic grade or paper coating grade products.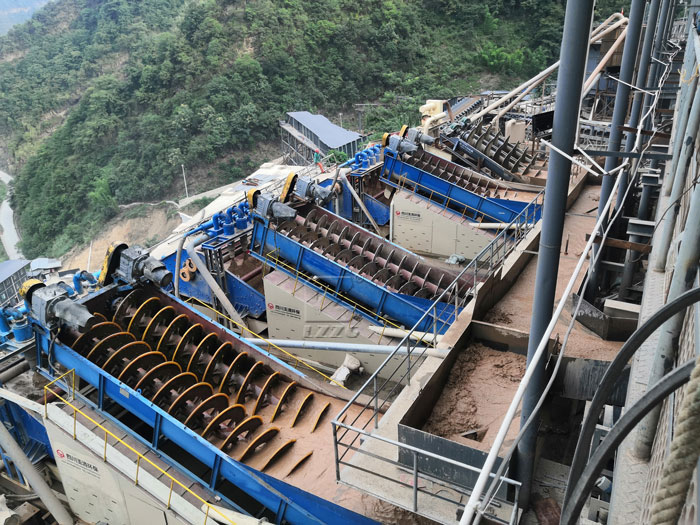 1. Kaolin clay production line equipment – hydraulic classification equipment
Hydraulic classification equipment includes spiral classification (separation of +1mm coarse sand), sedimentation tank classification (separation of +0.053mm fine sand), hydrocyclone classification (separation of -0.053mm fine sand), centrifugal classifier or small diameter hydrocyclone classification (for 0.002 ~ 0.010mm ultra-fine particle size classification).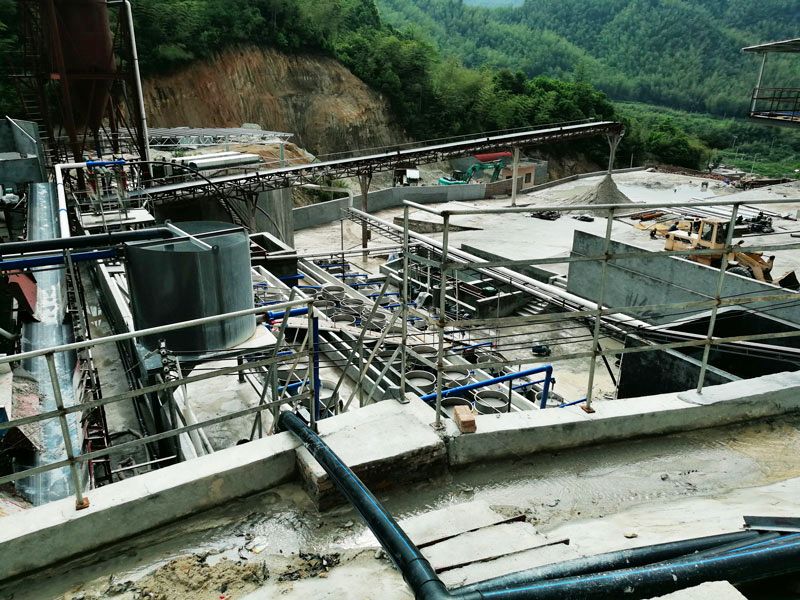 2. Kaolin production line equipment – high gradient magnetic separation equipment
The magnetic field strength above 1 600kA/m is generated by the use of magnetic concentrating medium, and Fe2O3 and TiO2 in kaolin are removed to produce papermaking coatings and advanced ceramic raw materials.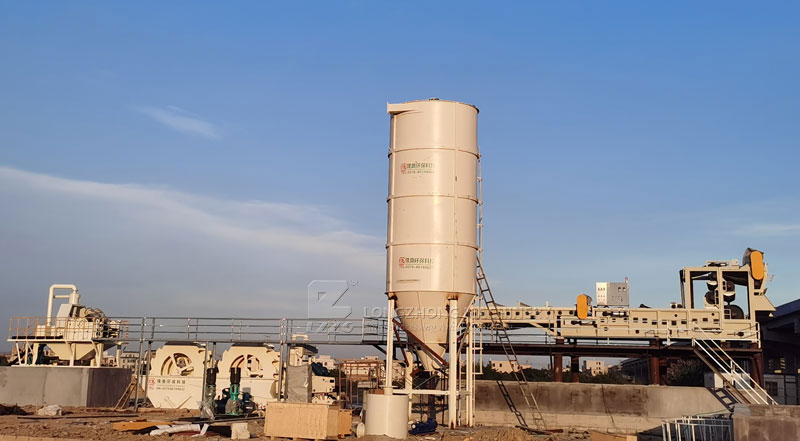 3. Kaolin production line equipment – selective flocculation equipment
By adding flocculants, impurities such as fine-grained quartz, pyrite, and alumite are selectively separated to produce blade-coated kaolin. Commonly used flocculants are sodium hexametaphosphate, polyacrylamide, water glass, etc.
4. Kaolin clay production line equipment – chemical bleaching equipment
Add bleaching agent such as hydrosulfite to reduce the high-valent iron of limonite and hematite in kaolin to soluble ferrous iron, or add oxidant to oxidize pyrite and dye impurities to improve the whiteness of kaolin.
The company can provide kaolin production line equipment supporting host products: rotary kiln, ball mill, vertical preheater, single cylinder cooler, vertical cooler, dryer, granulator, feeder, dust collector, elevator, crusher Machines, magnetic separators, flotation machines, classifiers and other industries complete sets of machinery and equipment.