Sand screening & washing machine with low cost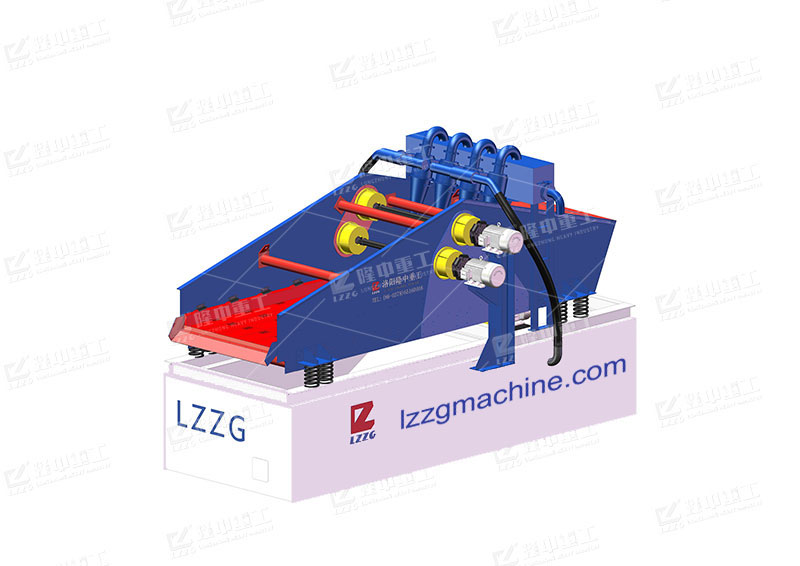 The screening and washing machine is used for washing, dewatering and grading of gravel aggregates, piling mud and silica sand. The machine has a compact structure, small footprint, can be quickly installed and moved, and can quickly start working. The combined screening equipment can be equipped with a crusher Sand making machine, used in sand factory and metal ore production.
Advantages
1. One machine completes various operations such as cleaning, screening, recycling and dehydration.
2. The rear part of the screen surface adopts a plate structure to form a water reservoir, and an additional weir is added to extend the cleaning time and the material cleaning effect is better.
3. The overall screen surface lengthens, which is more conducive to screening.
4. Equipped with a fine sand recovery device to effectively recover the fine sand lost during the washing process.
Structure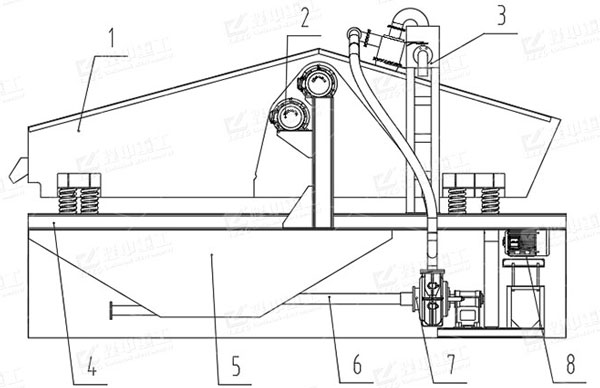 1. Sand washing and dewatering screen
2. Ordinary motor
3. Separation and recovery device
4. Support spring
5. Water tank under sieve
6. Rubber hose
7. Slag paddle pump
8. Slurry pump motor
Working Principle
The materials are evenly fed to the rear of the screen surface, and are cleaned in the trough-shaped structure at the rear of the screen. With the continuous increase of materials and the vibration of the screen surface, the material continues to enter the dehydration screen surface of the front of the screen through the overflow weir. In the above, the dehydration and screening operations are completed under the action of vibration. In this process, the fine sand lost is recovered by the fine sand recovery device to maximize the use of resources.
<<Previous: Single layer vibration screen for double separation
>>Next: How to build a small sand washing plant in Cambodia