Vibrating screen for Vietnam sandstone production line
Recently, Vietnamese colleagues received good news, and the Vietnam crushed stone production line has made new progress. Now that the Vietnamese production line has officially started production, and it has achieved the desired results, the stone particles produced are highly valued by Vietnamese customers.
The installation site of the production line: the production line is still being installed at a rapid speed. Our engineers, after-sales service personnel and installation and commissioning personnel carried out the intensive installation and commissioning work at the site of the sand and gravel production line in Vietnam.
Vietnam sandstone production line configuration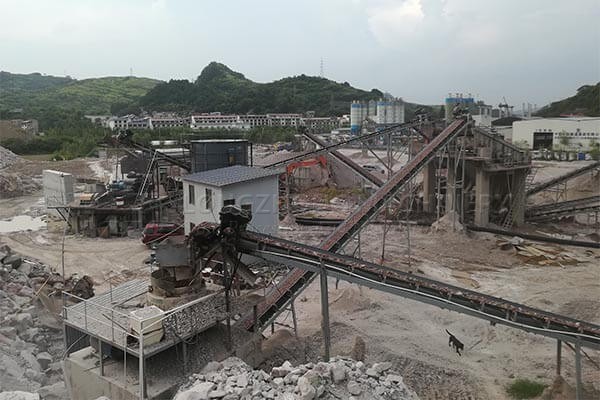 The main equipment of the gravel production line is as follows:
ZSW490*110 linear feeder
One PE-870*1060 jaw crusher,
Two LMC1380 cone crushers,
Two sets of YA series vibrating screens.
And other silo feeders, belt conveyors, etc.
All the equipment of the production line has been successfully trial-produced and put into formal production. As originally designed, the production line can produce 250 tons per hour.
Working principle
Product Features
Technical parameters