The gross profit margin of the aggregate plant in 2020
During the reporting period, the company's sand and gravel aggregate production capacity and production and sales increased year-on-year, and the profit of sand and gravel aggregate products increased; in addition, the company's securities investment achieved a profit of approximately 170 million yuan during the reporting period, a substantial increase over the same period last year.
According to data, Shangfeng Cement is mainly engaged in the production and sales of basic building materials such as cement clinker, cement, special cement, concrete, and aggregates.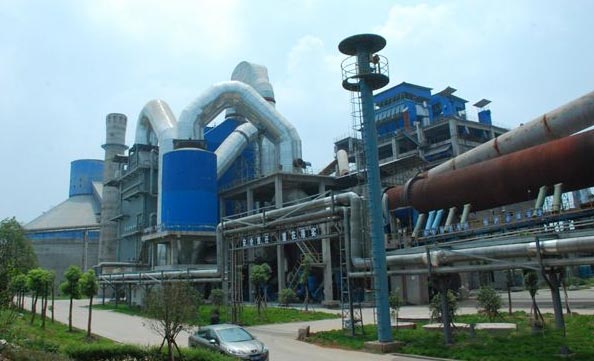 Profit of a aggregate plant
On April 14, 2020, Shangfeng Cement released its 2019 annual financial report. The company achieved total operating income of 7.412 billion yuan, a year-on-year increase of 39.37%; total profit of 3.15 billion yuan, a year-on-year increase of 59.60%; net profit attributable to owners of the parent company 2.331 billion yuan, an increase of 58.35% year-on-year, realized net cash flow from operating activities of 3.125 billion yuan, a year-on-year increase of 71.91%; the company's 2019 earnings per share was 2.93 yuan, and the weighted average return on equity was 53.27%. The company's performance has continued to maintain comprehensive and rapid growth for many consecutive years.
Among all businesses, sand and gravel aggregates have become the fastest-growing business in recent years, second only to the main business of real estate. It is reported that in 2019, the production capacity of Shangfeng cement aggregate was about 3 million tons, and the total sales amount was 460 million yuan, accounting for 6.20% of operating revenue. Compared with 2018, the total sales amount increased by 340 million yuan, an increase of 280.42% year-on-year; in 2019, Shangfeng Cement Aggregate business revenue was 460 million yuan, operating cost was 1.02, gross profit margin reached 77.84%, a year-on-year increase of 5.14%, and aggregate products achieved substantial growth.
In 2020, Shangfeng Cement will continue to expand its business in the direction of aggregates, ensure the supply of aggregates, and continue to maintain rapid growth in aggregate profits. In addition to the development of existing mines, Shangfeng Cement will more effectively use waste resources to expand its building materials business, such as urban construction waste, tailings, and usable industrial waste.
Working principle
Product Features
Technical parameters